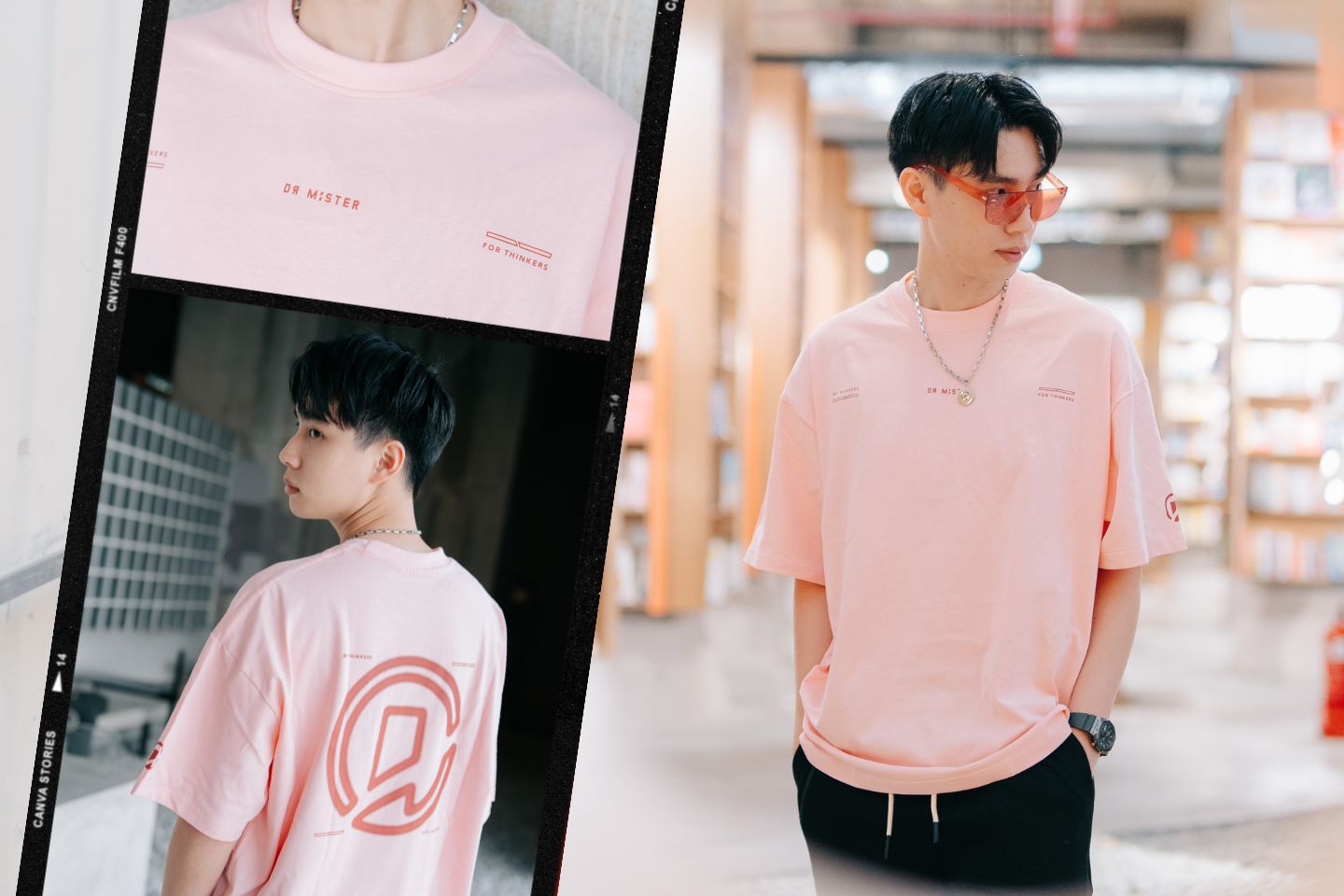 23 – ESSENTIAL: SIMPLICITY BULLETS FASHION IN THE NEW ERA
Proudly announces the latest expansion to the Essential collection. Get ready to explore, express, and impress with the new essentials 
Technical Long Pants: Immerse yourself in our classic black conical-cut pants, designed to add a timeless touch to your wardrobe. These stretchy technical long pants are perfect for a range of occasions, from a day at the office to casual evenings with friends. 
Fuzzy Logo Broad Tee: A reflection of your unique personality. Featuring an oversized, blurred graphic logo, it combines casual comfort with stylish flair. Designed specifically for our community of Thinkers, it embodies the spirit of 'By Thinkers, For Thinkers'. Choose from four distinct colors - black, grey, beige, and pink - to express yourself in a way that's uniquely yours.
Brand Motif Track Shorts (Wolf Grey): Embrace a rugged yet relaxed style with our latest addition to the Brand Motif Track Shorts in wolf grey. These knee-length shorts, crafted from premium cotton twill fabric, offer both comfort and durability. Perfect for laid-back days or active outings.
Each piece is carefully crafted to combine functionality with a modern aesthetic. Let's be intrigued by our new dropped items! Click here to shop now!