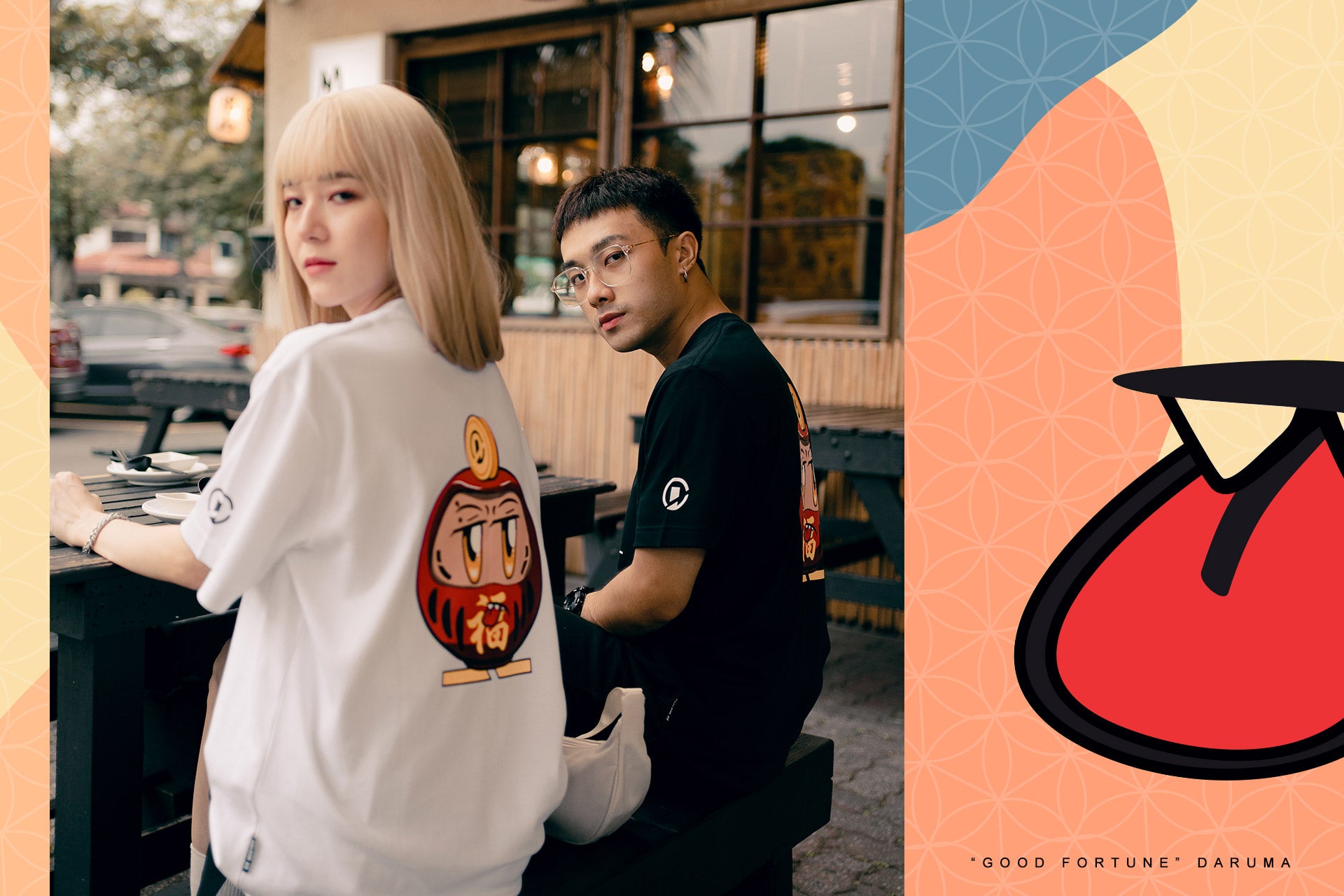 22 - "Good Fortune" Daruma T-shirt for a Good Year!
Who doesn't like good fortune?
Introducing Brand New T-shirt "Good Fortune" Daruma T-shirt, a perfect good luck T-shirt for the upcoming year!
The brand new design is inspired by the traditional Japanese daruma Doll. The dolls are seen as a symbol of perseverance and good luck. Traditionally when purchased, the figure's eyes are both blank white. A user will then select a goal or wish and paint in the left eye of the figure and once the desired goal is achieved, the right eye is filled in.
However, the "Good Fortune" Daruma T-shirt features a completed eye of a Daruma Doll, symbolising fulfilled wishes for the one who owned the shirt. It's actually "The Famed Unknown" 's yellowish eyes if you look closely. The main Daruma doll graphic is printed at the back with a coin on its head, sitting on the iconic "i" symbol. At the front, there is detailed printing of an illusion with a coin falling into the pocket, summing up the good fortune concept.
It comes in two colour choices of Black and White.
It will be your greatest fortune. Check them out online now!