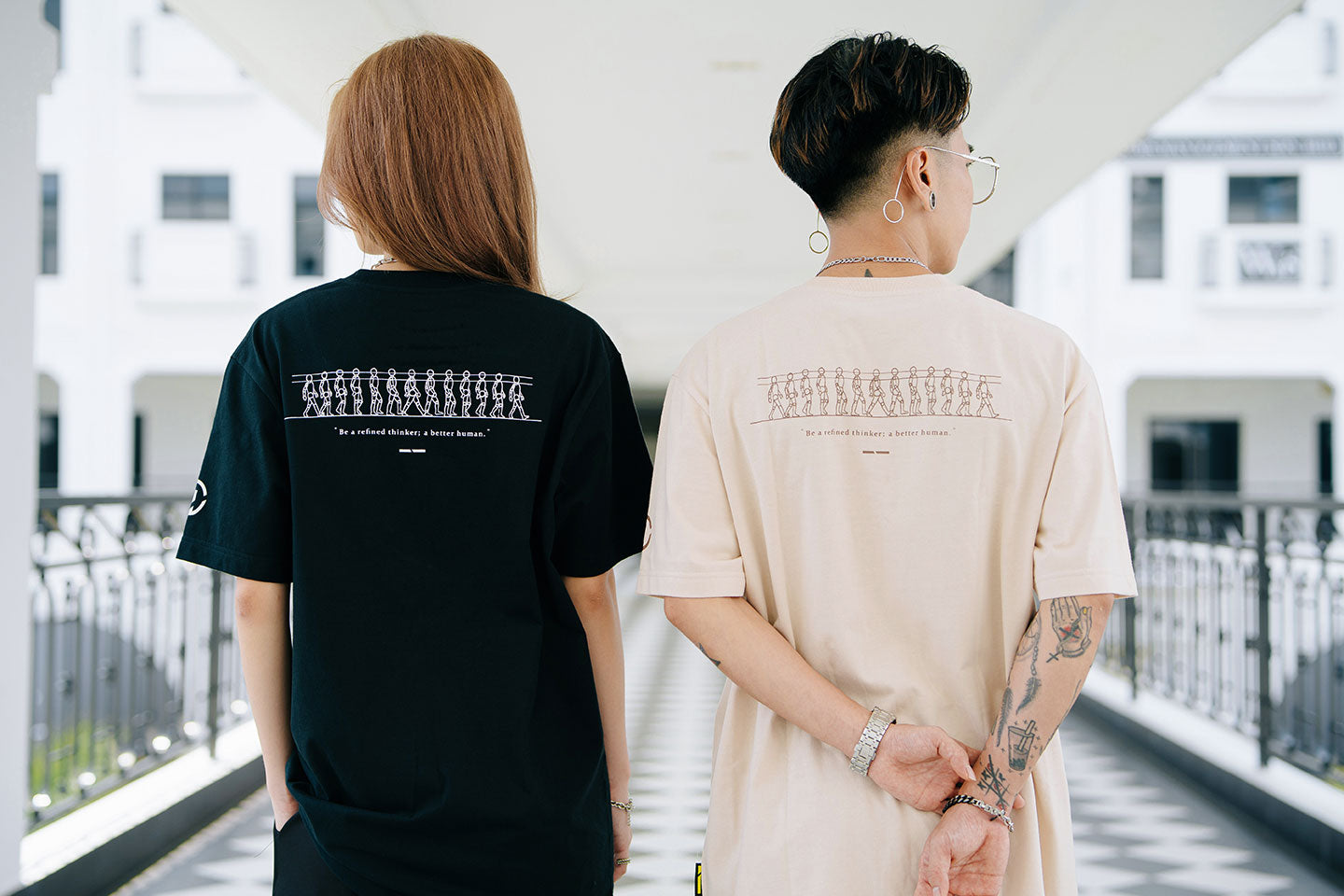 22 - "Refined Thinker" Walking Cycle Tee
A refined thinker means a thinker who is very polite, has a good manner and has good taste. It's an ideology and ethic that our brand holds up. The world needs better humans to make it better. The "Refined Thinker" Collection will serve as a reminder for people.
"Refined Thinker" Walking Cycle Tee
is a minimal piece filled with details, printed with the collection phrase "Be a Refined Thinker; A Better human." on the front. The main design element features a walking cycle drawing at the back of the tee.
A walking cycle is a term used in animation, which means a series of frames or illustrations drawn to create a walking character. Everyone shares the same emotion while walking however what makes us different is our values and principles, which is why we use the walking cycle illustration as the main design element for the "Refined thinker" tee.
"Refined Thinker" Walking Cycle Tee
is constructed in regular cut with combed cotton. It's ultra comfortable and breathable. It comes in Black and Beige - the in-demand color after countless requests.
It's now available
online
. Check them out now!