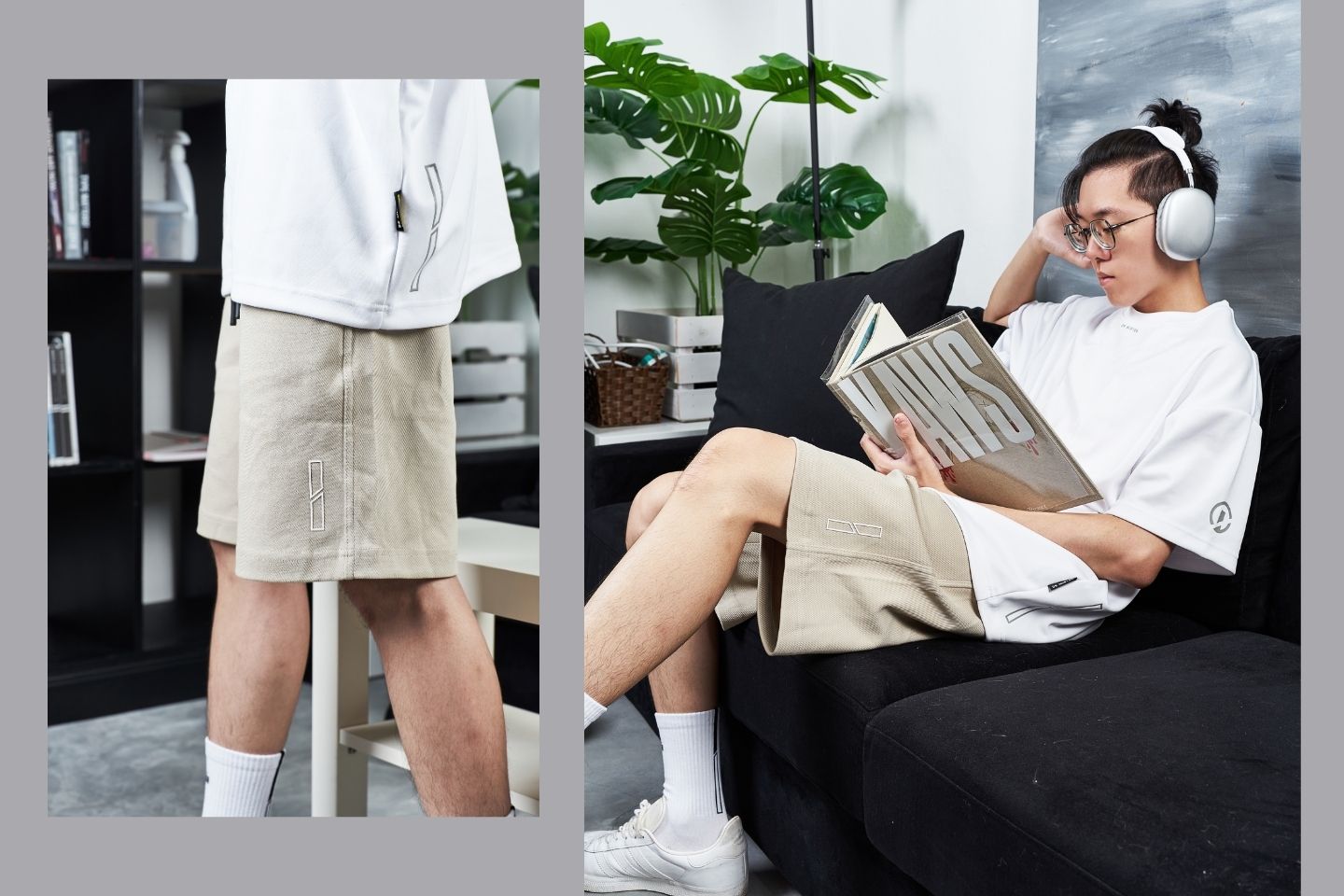 23 - Embracing Minimalism with Our 'Essential' Collection
Minimalism is currently a popular trend, with many individuals seeking to incorporate it not only into their lifestyle but also extends to the garments we wear, reflecting a deeper yearning for balance and tranquility in our lives.
Designed with a strong focus on simplicity, our latest Essential collection features minimalist designs that effortlessly elevate your everyday style.
Panelled Drop Shoulder Oversized Jersey: Embracing the fast-paced lifestyle, the "Essential" Panelled Drop Shoulder jersey in white, presents a classy design. Enriched with a subtly printed "i" brand motif on both sides, this versatile white jersey is suitable for daily wear and sports activities. ‌
Brand Motif Track Shorts: Available in Beige and Black colour, these shorts offer a refreshing break in both fashion and lifestyle. There's a subtly printed minimalist "i" brand motif on both sides. This understated yet distinct detail adds a touch of elegance, enhancing the overall aesthetic of the design.
Elongated Square Hybrid Necklace: To enhance your look with subtle energy, a minimal chain piece would be the perfect addition. This design combines a 5mm Cuban chain with a rectangle-shaped elongated chain. The length of the chain is ideal for layering with other necklaces, allowing you to create stylish combinations and elevate your overall aesthetic.
Twofold Hybrid Pendant Necklace: This impeccably designed piece is a versatile accessory that complements any outfit effortlessly. It consists of a two-fold chain, which can be worn separately to achieve distinct vibes. It can also be paired with a regular chain featuring a rectangle-detailed branding pendant.
Click here to check out the pieces in the latest 'Essential' collection and discover the perfect blend of comfort, style, and minimalist charm.