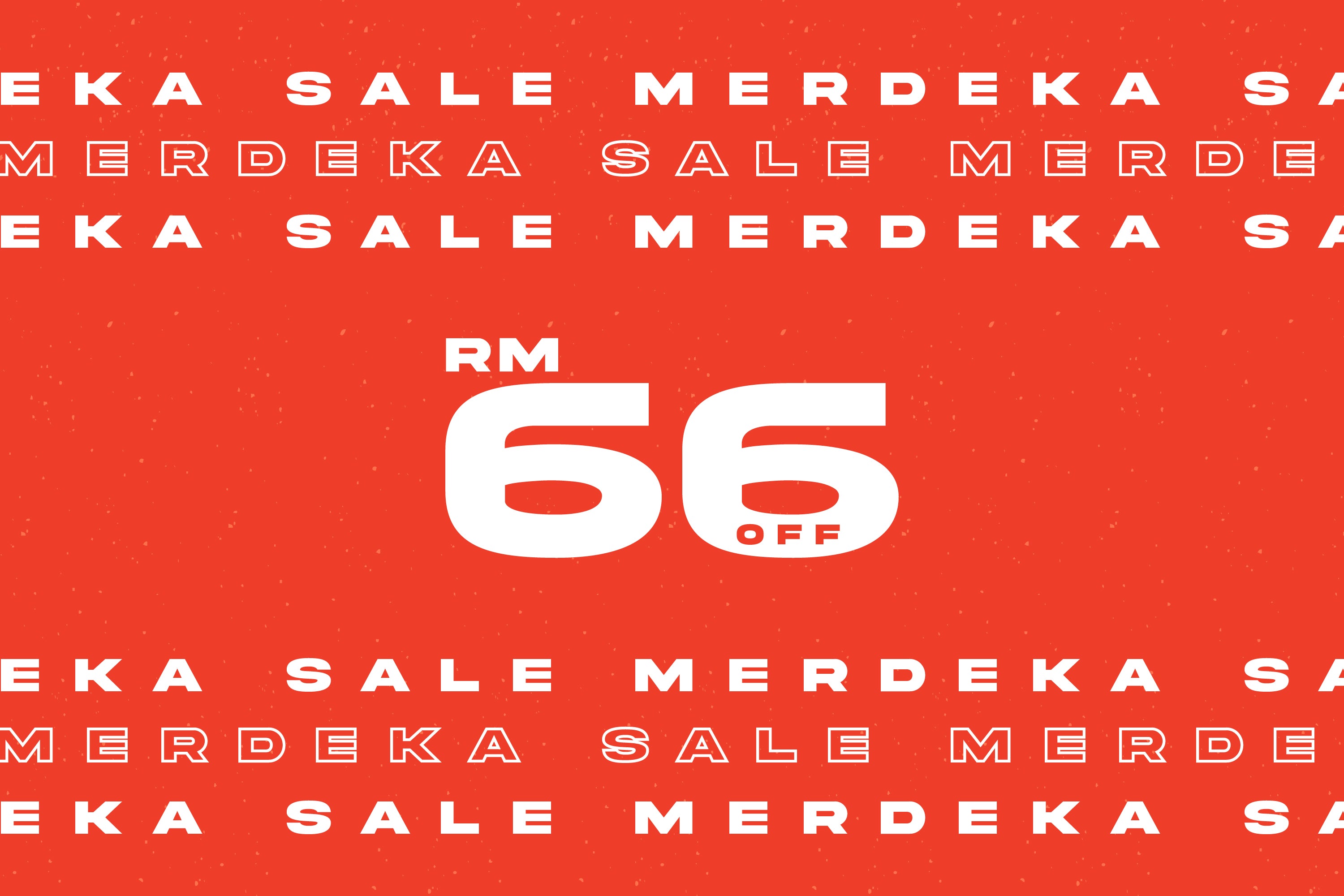 23 - Celebrate 66 Glorious Years of Independence with the Merdeka Sale!
As our beloved nation marks its 66th year of independence, we are thrilled to join in the festivities with a special Merdeka Sale that's sure to ignite your patriotic spirit. 
We're excited to offer an exclusive RM66 OFF on all orders placed through our official website. (For orders totaling a minimum of RM230)
What better way to honor our country's rich history and progress than by treating yourself to the products you love, all while enjoying substantial savings? 
Whether you've had your eye on that trendy item or you're looking buy a gift for your loved ones, now is the perfect time to do so! The sale is set to end on September 3rd, urging you to act swiftly.
Wishing you all a joyful Merdeka celebration filled with pride, hope, and prosperity!