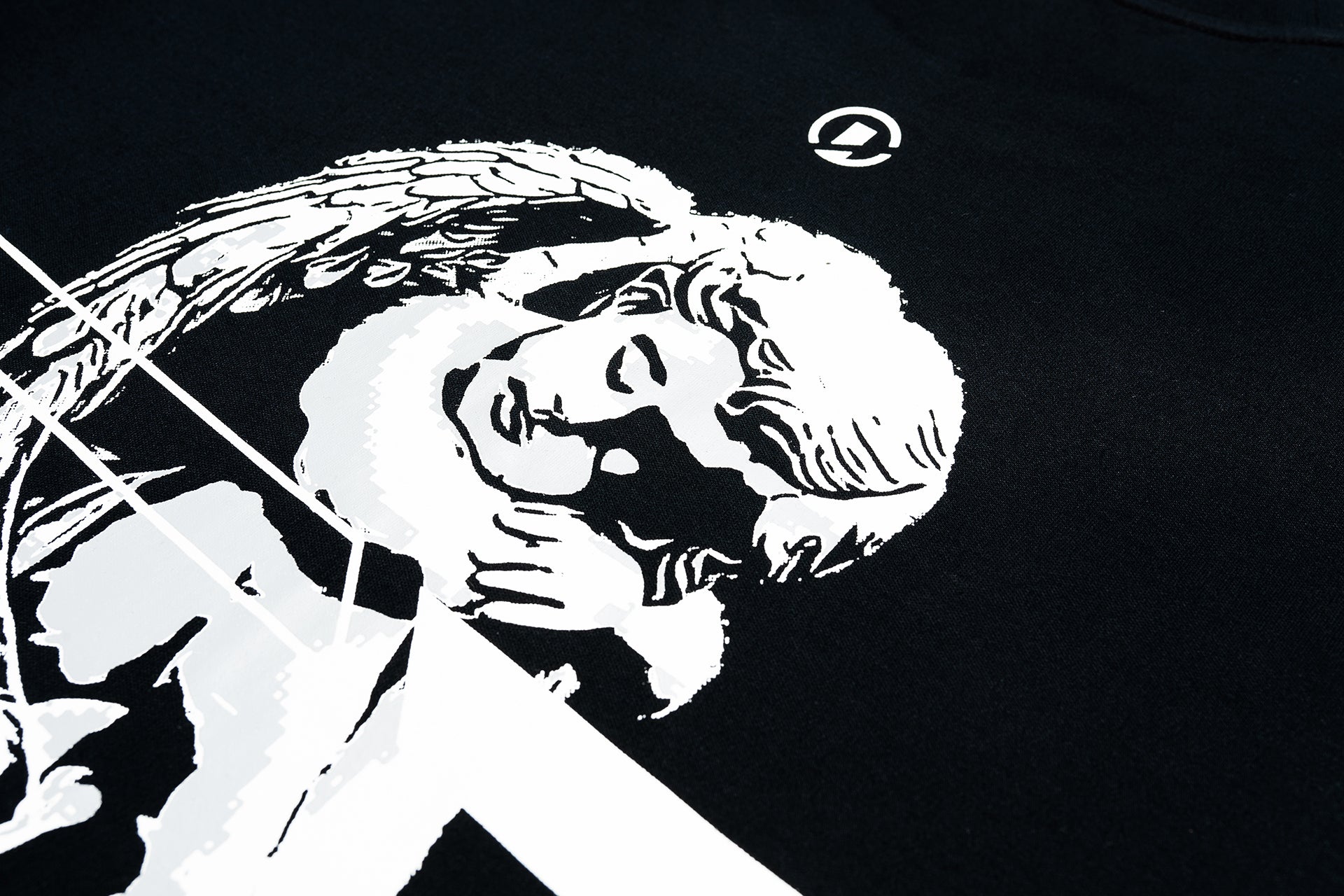 D0 "Good Time At Ease" Sleeping Angel T-shirt
"Forgive me if i sleep until i wake up. Be yourself once again while i am asleep. Let loose, free your mind, have a good time."
Life can be sometime exhausting, and it's not a bad idea to loosen up once in a while. The idea perfectly explains the rationale behind the Sleeping AngeI T-shirt. Imagine if the angel in you is taking a nap, what would you do to have a good time? From a first and third person point of view, both of the sleeping angel and you are having a time to let go and do whatever you want. However, the idea here is not to promote immoral behaviour, but morality is a matter of opinion. Basically, have a good time! 
The collection comes with T-shirts in Black and Olive Green. On the front left, printed the branding together with the angel's word. The graphic of the angel is printed at the back together with the line "A time to let go and have fun." Constructed with our usual 100% interlock cotton, you will know if you know.😉
"Good Time At Ease" is a brand new all time collection which is similar to "The Famed Unknown" collection. The whole collection will explore more on relaxed vibes, with inspiration coming from the modern world, with more and more people encountering anxiety issues. The collection is a special tribute for all those people, and they are definitely not alone.