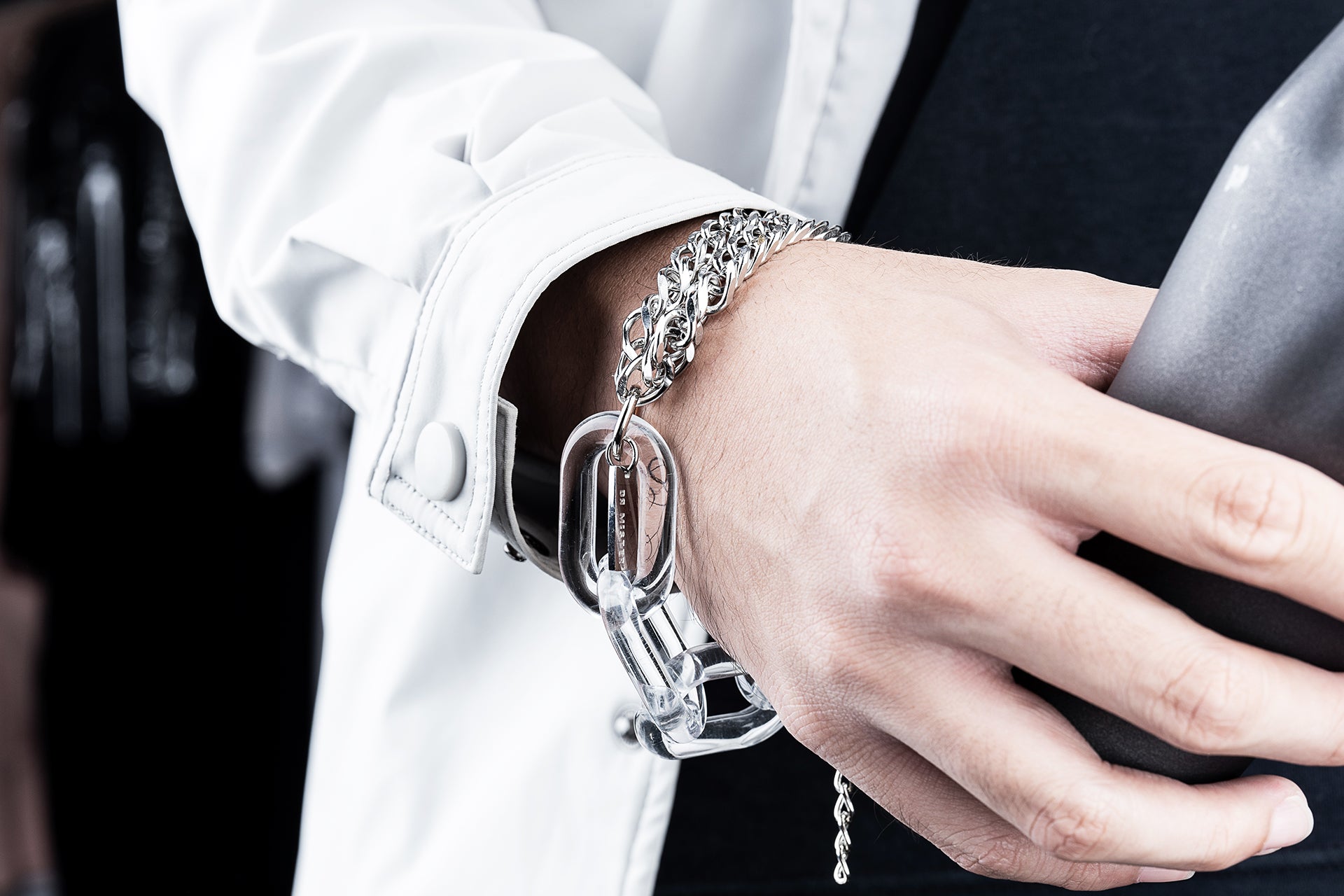 D2 "Essential" Half Lucid & Twin Lucid Chain Bracelet
Due to popular demand, we are delighted to add some unique chain bracelets into our accessories range. What makes it unique is that these chain bracelets is a hybrid of acrylic chains and titanium steel chains, creating a really special look that can elevate your daily essentials.

The "Essential" Half Lucid Chain Bracelet is the ones with 8mm titanium steel chains and it is crafted with 17mm cuban acrylic chains, comes with three variations - Clear, Marble Grey and Midnight Blue.

Differ from the previous bracelets, "Essential" Lucid Twin Chain Bracelet is made from double 8mm titanium steel chain and is crafted with a large 25mm clear acrylic chain, creating a louder look and feel.

Made from the highest quality 316L Titanium steel and Acrylic, both comes with a rectangle detailed branding pendant, with two choices of sizing - Regular - 18-24CM and Large - 22-28CM. Feel free to contact us to clarify the sizes.

Get the unique chain bracelets now at our online store!