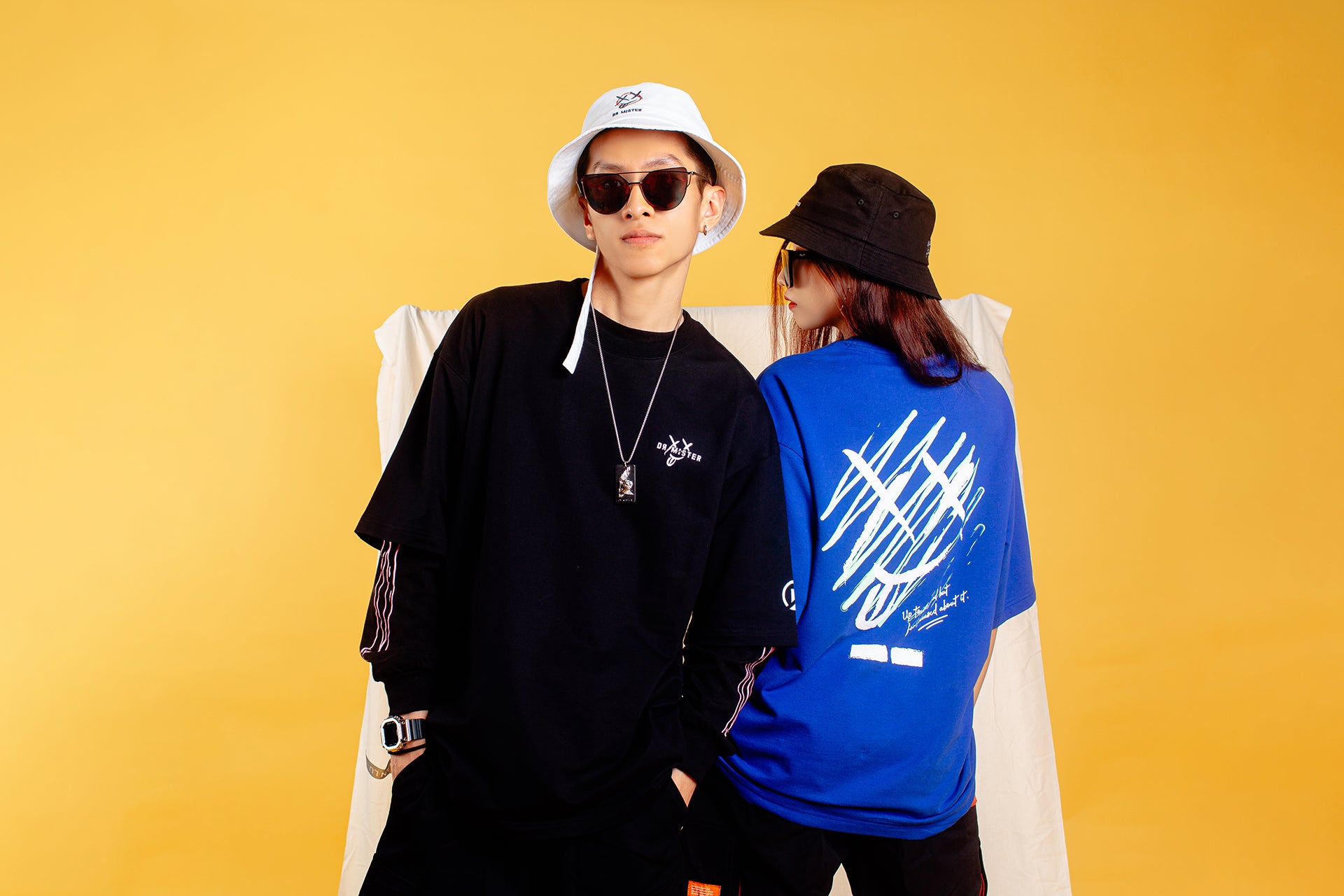 D2 "Mischief" Collection is back in Brand new designs
One of your favourite collections combined with one of your favourite cuts, "Mischief" collection is back with an oversized cut, introducing "Mischief" DS Oversized T-shirt, which comes with the classic phrase "Up to no good, but feeling pleased about it", the words along with the signature "Mischief" Smiley printed exaggeratedly on the back of the Oversized T-shirt.
The "Mischief" Strap Bucket Hat also has the phrase along with the "Mischief" smiley embroidered on it. The highlight of this creation is the additional strap embroidered with our signature "i", the rationale behind the design is to create a layered look for the bucket hat to stand out.
"Mischief" collection was made for the rebels who are looking for ways to express themselves more creatively, or just simply looking for some fun.
"Mischief" DS Oversized T-shirt and "Mischief" Bucket hat is now available
online
. Check them out now!