Article: 23 - Embracing Solitude in Style: The Nonsocial Being Collection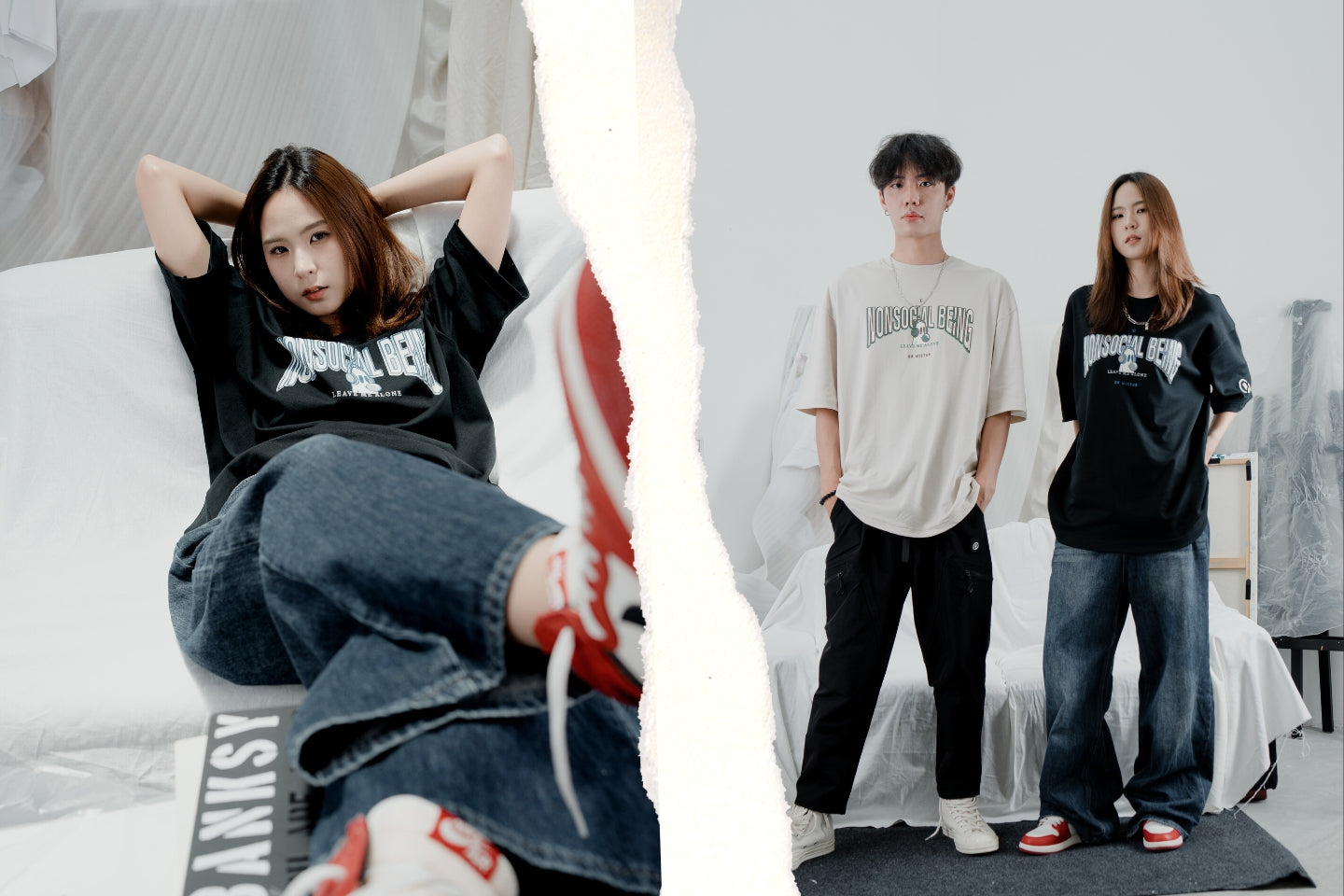 23 - Embracing Solitude in Style: The Nonsocial Being Collection
In a world where social interactions often take center stage, Nonsocial Being collection celebrates the beauty of embracing oneself, finding strength in solitude, and expressing your unique identity.
And now, introducing the latest pieces in the Nonsocial Being collection:
🖤 "Nonsocial Being" Varsity Oversized Hoodie: Crafted with a meticulous eye for detail, the Basic Oversized Hoodie in timeless black not only shields you from the cold but also wraps you in an embrace of coziness. With the signature Nonsocial Being logo adorning the front and a sleek plain black canvas at the back, it effortlessly blends minimalist aesthetics with an element of fun, resonating deeply with the Nonsocial Being ethos of embracing solitude while radiating unmatched style.
🎧 "Nonsocial Being" College Oversized Tee: Available in Black, White and Beige, our signature Nonsocial Being logo takes a new twist in the form of the College Oversized Tee. This time, the oversized tee infused an element of laid-back coolness. The iconic Nonsocial Being ghost isn't just there; it found its groove with headphones, embodying the spirit of independence and self-expression. And that chewing bubble gum? It's a visual representation of the belief that every member of the Nonsocial Being community possesses an inner spark of confidence and fierceness.
With these new drops, we've amplified that message, giving you pieces that go beyond fashion – they're a reflection of your individuality and a symbol of your connection with the Nonsocial Being tribe.
Step into these new releases and own not just a garment, but a part of the Nonsocial Being narrative. Click here and get yours now!