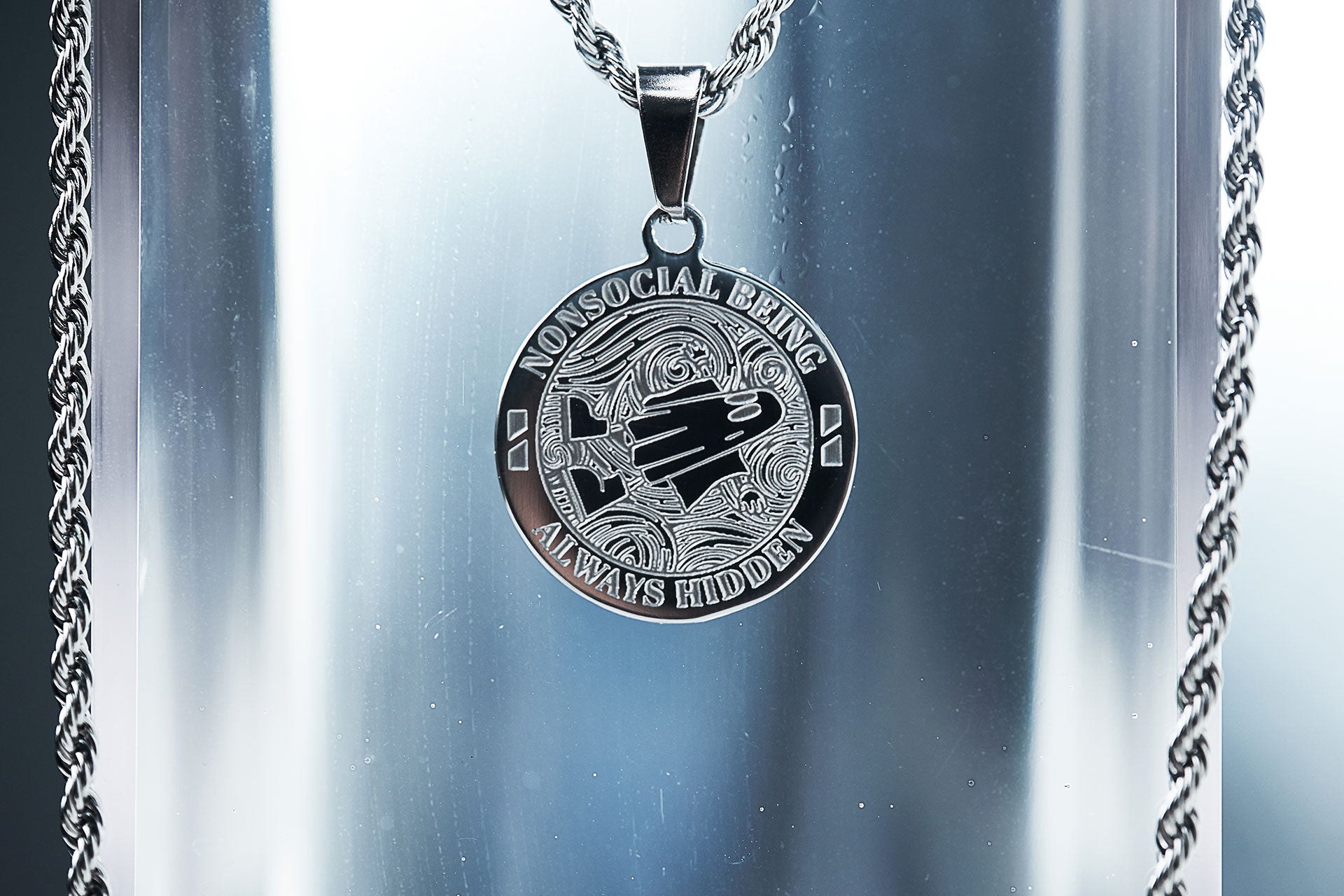 F21 "Nonsocial Being" Floating Ghost Pendant Necklace
S21 "Nonsocial Being" Collection Second Wave
"Nonsocial Being, always hidden"
"Nonsocial Being" Floating Ghost Pendant Necklace is made from the highest quality 316L stainless steel. Coming with debossed graphic featuring the collection popular sheet ghost floating on a wavy texture. The rationale behind the design is that  humans are alway known as social beings. However, sometimes after too much socialisation, some will get social hangover and would love to be a ghost, to avoid social interaction for a while and stay hidden, just to recharge. The collection is specially made for thinkers who had the delicate moment of being a ghost.
The pendant necklace have laser printed branding on the back complemented with the words "Ghost", served as a reminder for ourselves while wearing them.
"Nonsocial Being" Floating Ghost Pendant Necklace comes in silver finishing, comes with the pendant size of the 2.5cm x 2.5cm paired perfectly with the 3mm rope chain in 58cm length. Check them out now online.
Creations
If you're looking for the art wallpapers, in this Journal you'll get DR MISTER Art Wallpapers for your phone and desktop. These wallpapers work great as both lock screen and screensaver wallpapers...
Read more