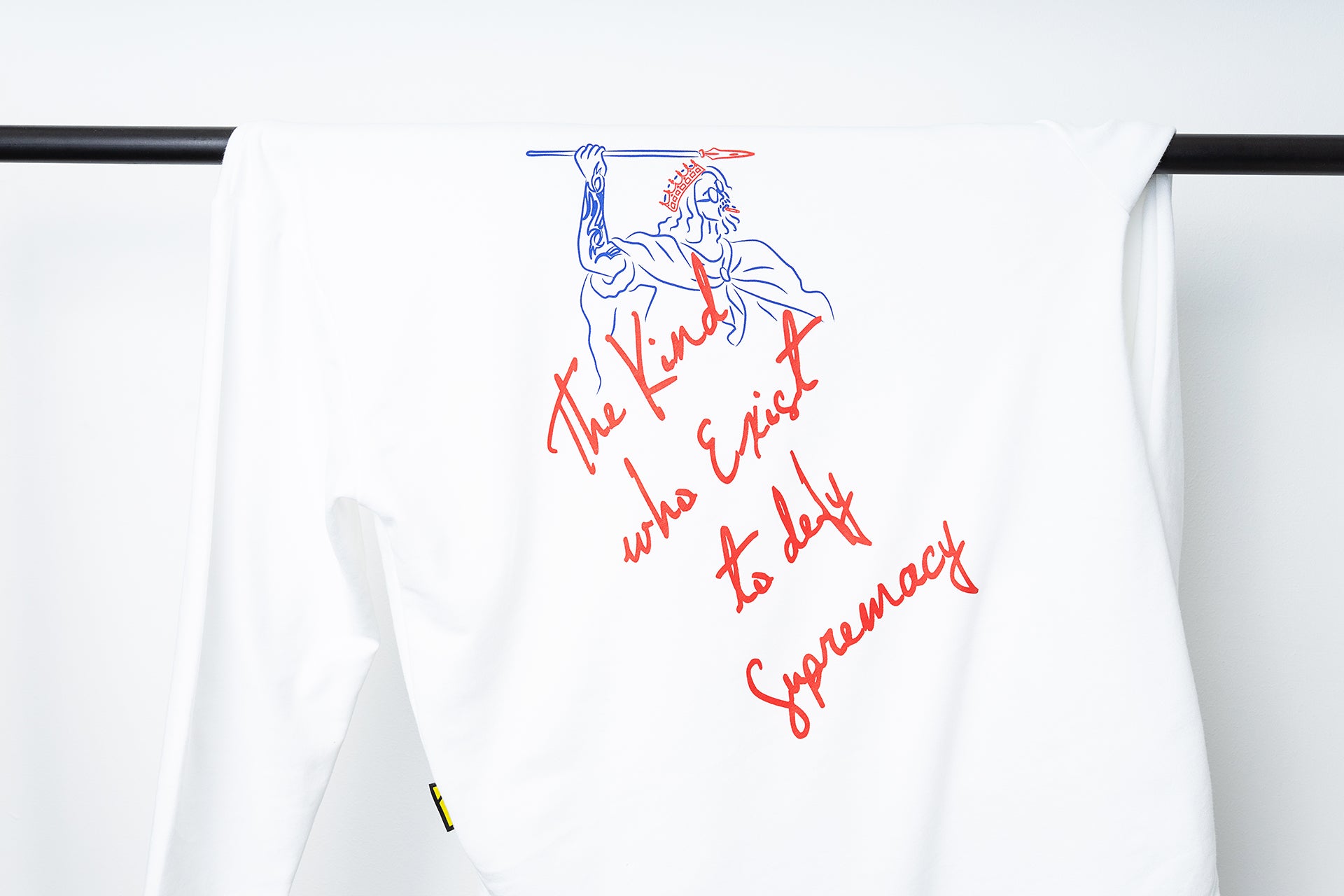 J0 - "The Kind" Scallop Hoodie Limited
"The Kind" is a series that exists to defy supremacy. Defying supremacy in our context is for the underdogs who can stand side by side or even be better than their superiors. It's about constant improvement as an individual and the will to continue challenging the top.
The graphic on the back of the hoodie depicts a King holding a spear. He also has tattoos on his forearm and is smoking a cigarette. The rationale behind his informal look is because every individual has right to be the King of their own, fighting for what they believe, the kind who exist to defy supremacy.  In this case, any person can relate themselves with this situation as well as to the collection.
"The Kind" Hoodie comes with a scallop type cut and made using terry cotton, with the King printed on the back with the words "The kind who exist to defy supremacy". The hoodie is available in two colours, black and white. Get yours on (Sat) 23 Dec 2019 0000 (GMT+8) at our online store.
Random Thoughts
"Let There Be Rock" is a song written in the style of a priest giving a sermon at a church. The song is played by the band known as AC/DC, who are better known for their songs that are played in th...
Read more