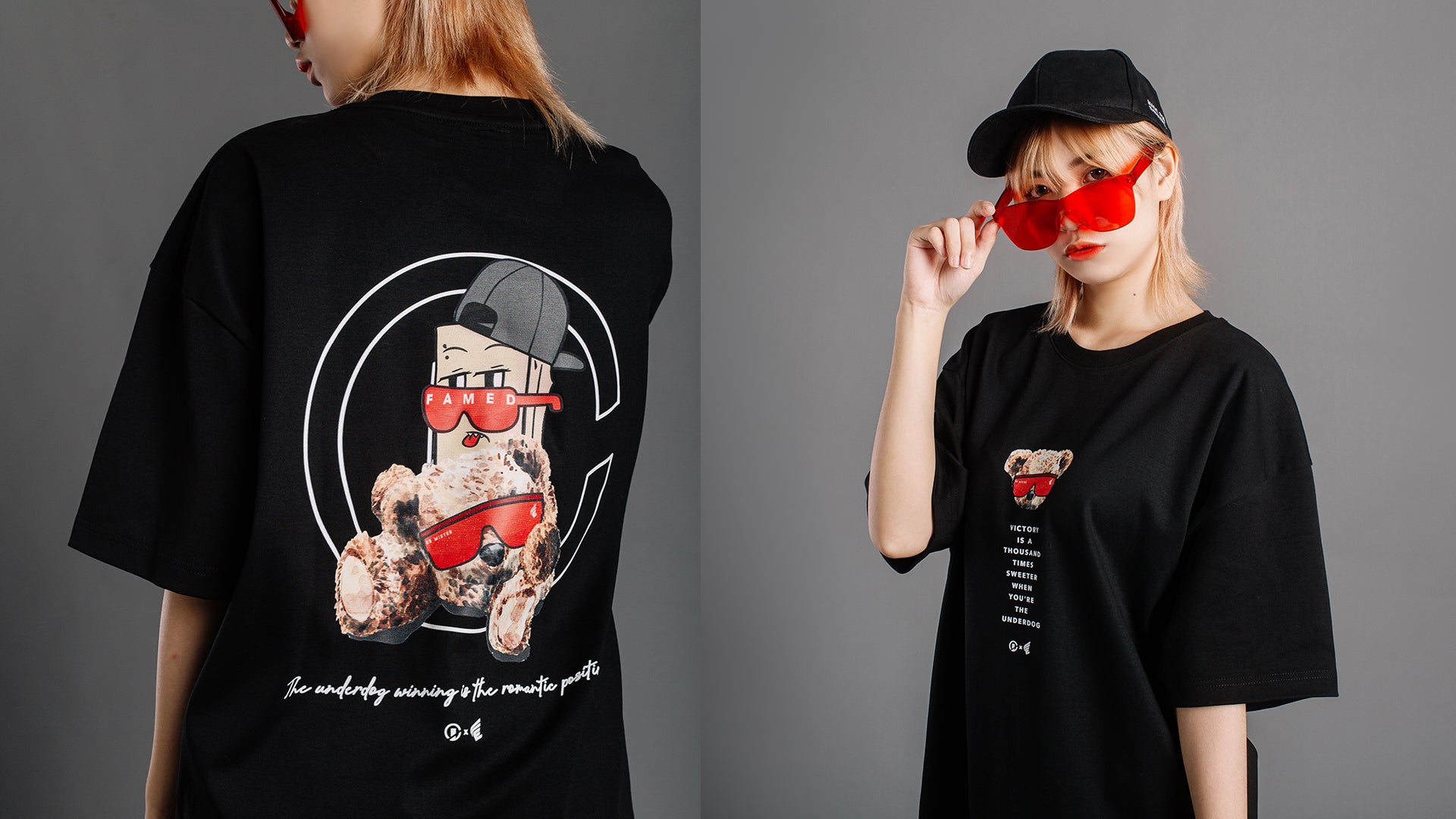 J2 - DR Mister & Etrend Underdog Oversized T-shirt - Black Limited Edition
Dr Mister & Etrend Underdog Oversized T-shirt is a limited piece for the underdogs that work hard everyday to gain recognition. In case you did not know, Dr Mister can totally relate to the underdog scene as we all started small.
Etrend
is a store that had just opened its doors to the public a few months ago, we know the feeling of striving to stay relevant. Therefore, s
eeing us both as underdogs brings inspiration for us to create
this collaboration.
"The underdog winning is the romantic position." These words are the main focus of this piece when we were creating it. The graphic of a large teddy bear can be seen on the back of this oversized T-shirt and a small teddy bear head is printed on the front. 
This piece is made using 100% interlock cotton, giving you the perfect mix of quality and comfort. The T-shirt is only available at Etrend Ipoh in very limited quantities, so grab yours now before it runs out!