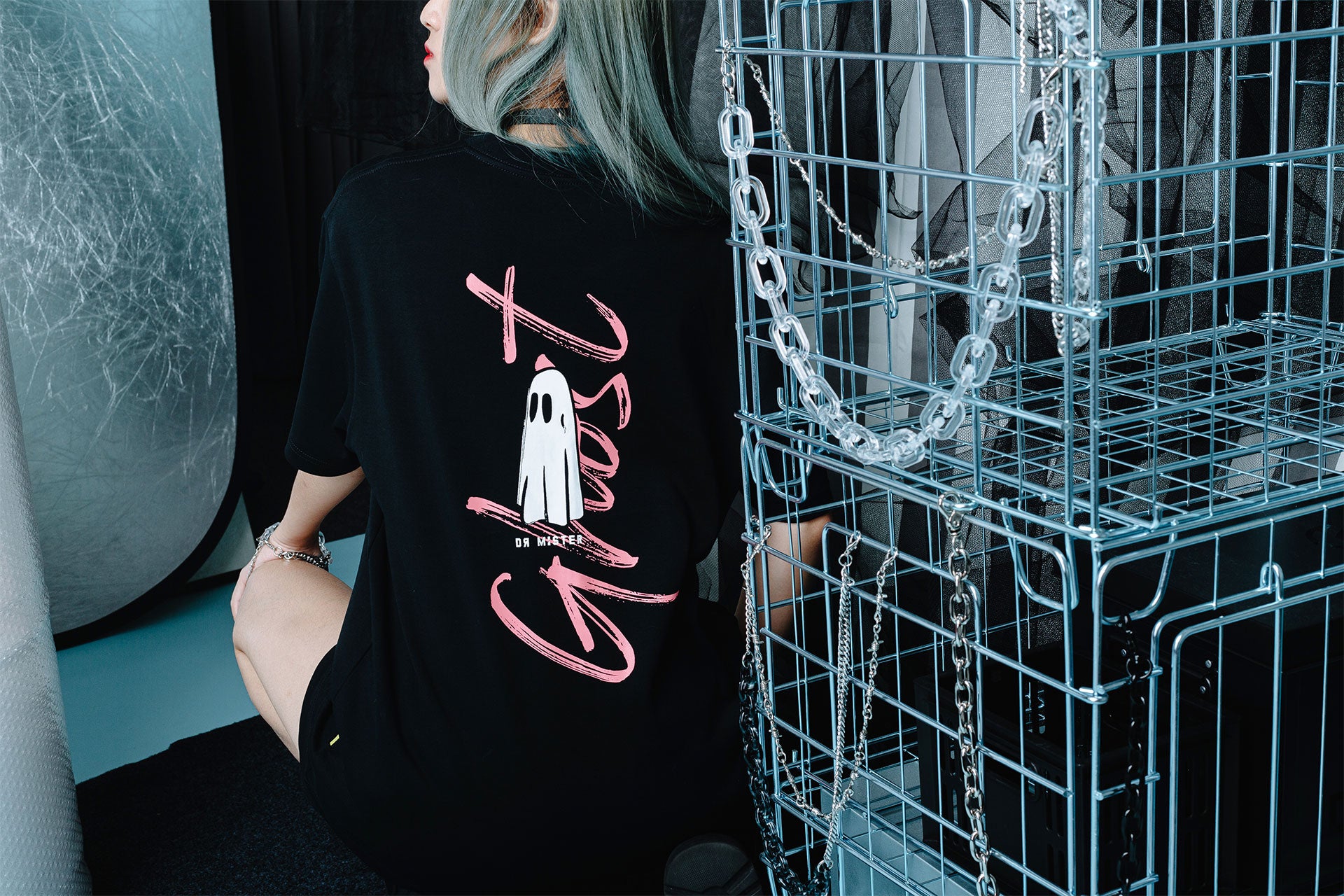 S21 "Nonsocial Being" Capsule Collection
"Nonsocial Being, Always Hidden"
Introducing the brand new "Nonsocial Being" capsule collection.
It's always known that humans are social beings, and this is why the pandemic is so hard to be controlled because it cuts off our social interactions. However, sometimes after too much socialisation, some will get social hangover and would love to be a ghost, to avoid social interaction for a while and stay hidden, just to recharge. The collection is specially made for thinkers who had the delicate moment of being a ghost.
The black cotton T-shirt is printed with a ghost illustration at the back, designed together with big scripted word 'Ghost' . The collection quotes "non social being, always hidden" is printed at the front of the t-shirt together with the branding. Crafted with our signature pre-shrunk 100% Interlock cotton.