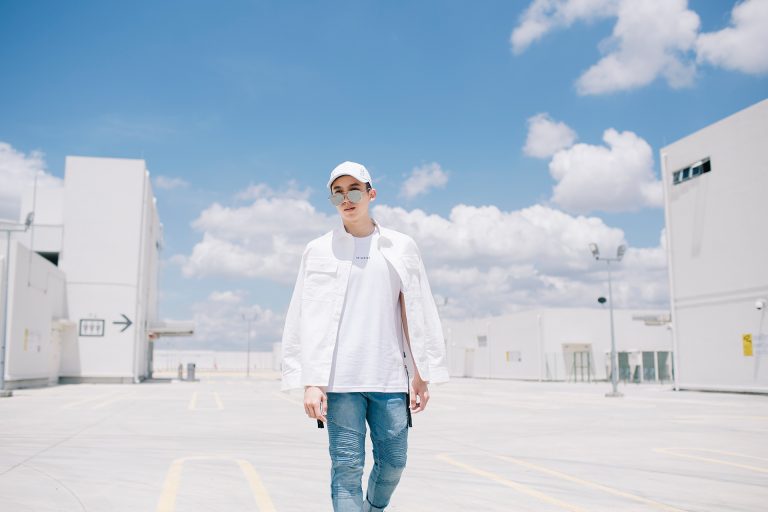 SEPTEMBER ESSENTIAL DROP !
It's been fruitful months for Dr Mister  with "Moonlight" & "The Famed Unknown" collection. With the overwhelming respond, the long-awaited drop for Dr Mister Essential is here. This time round the essential collection features

 

double zipper t-shirt

 

in two colour ways and

 

outline logo cap

 

in four colour ways. Check out the

 

New Arrivals

 

here.
The Brand New  Silhouette

 

"Essential" Double Zipper T-shirt

 

comes with both wolf grey and white colours. The basic cutting t-shirt is crafted together with using high quality gun-metal zipper on both sides, leaving two exceeded straps that is aesthetically pleasing with standalone piece. 

 

The clean design also works well with outerwear. With minimal branding on the piece, it makes one of the cleanest look under Dr Mister Essential. Less is more.
Emphasising simplicity just like the t-shirt, The

 

"Essential' Outline Logo Cap

 

comes with 100% cotton material for breathability. The Perfect Essential Cap displays the signature "i" in outline, creating a simple yet sleek design at the front. The Outline Logo Cap comes in four different colour ways: 1) Black with grey embroidery, 2) White with grey embroidery, 3) Beige Pink with white embroidery, and 4) Blue with white embroidery. We love to add grey on black or white to reduce the contrast of our design; and again to create a unique simplicity that ones can rarely find in the world.