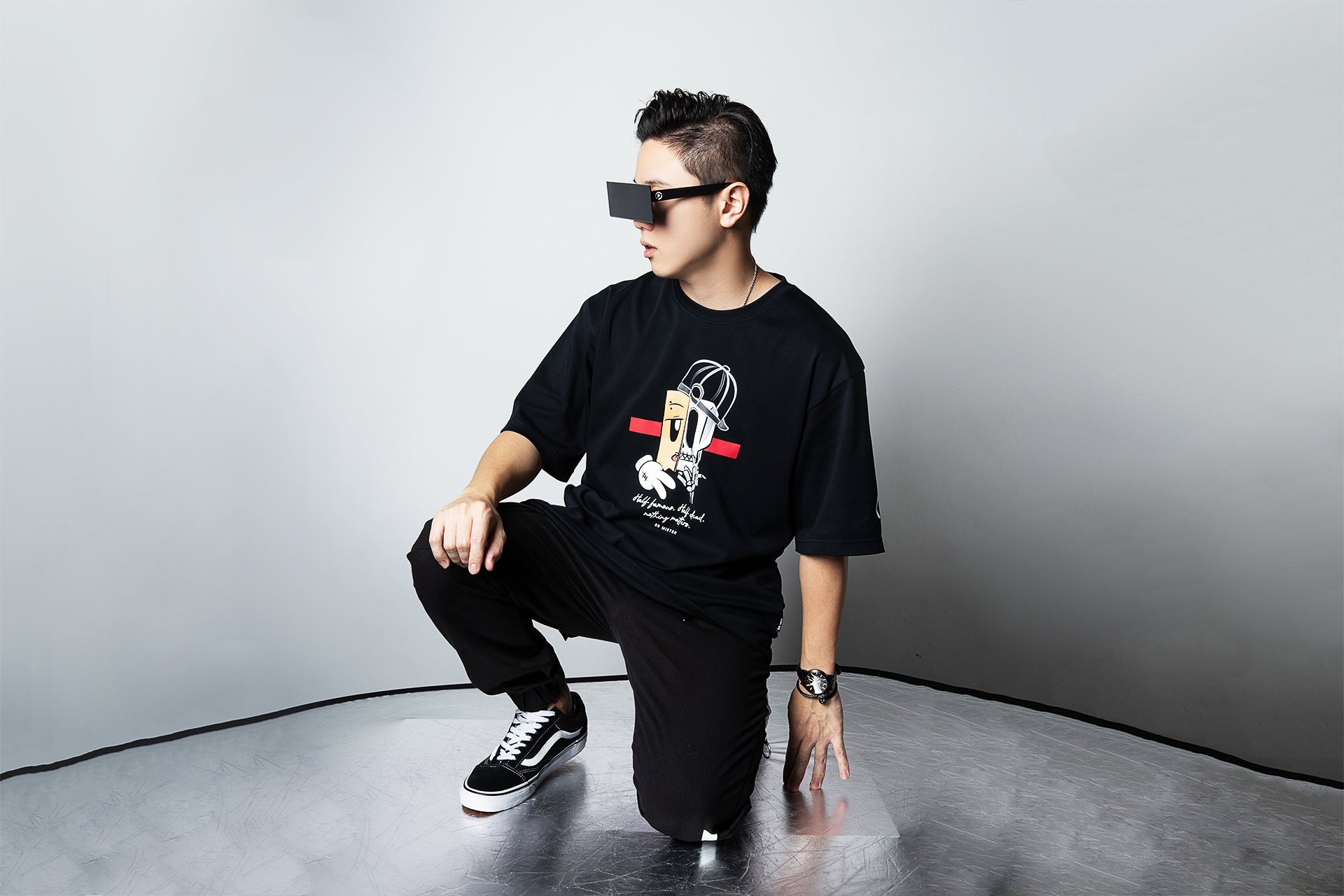 "The Famed Unknown" Half Famous Oversized T-shirt
Our all time favourite "The Famed Unknown" collection is now back. The collection defines every individual unknown who are making a difference in their lives. Be the one that changes the world into a better place. Be The Famed Unknown.
As you know, we bring meaning to each collection to make each piece you own special. "Half famous, Half dead, nothing matters"sum up the rationale of the design. Famous or not, no matter what, no one can escape the clutches of death. With this collection, we hope to inspire you to make life worth while for yourself while you're alive. Memento mori. 
This new release is made from the usual 100% interlock cotton, with an oversized cut. "The Famed Unknown" character is printed . cheekily on both the front and back for maximum visual impact. Get yours today at our
online store
!