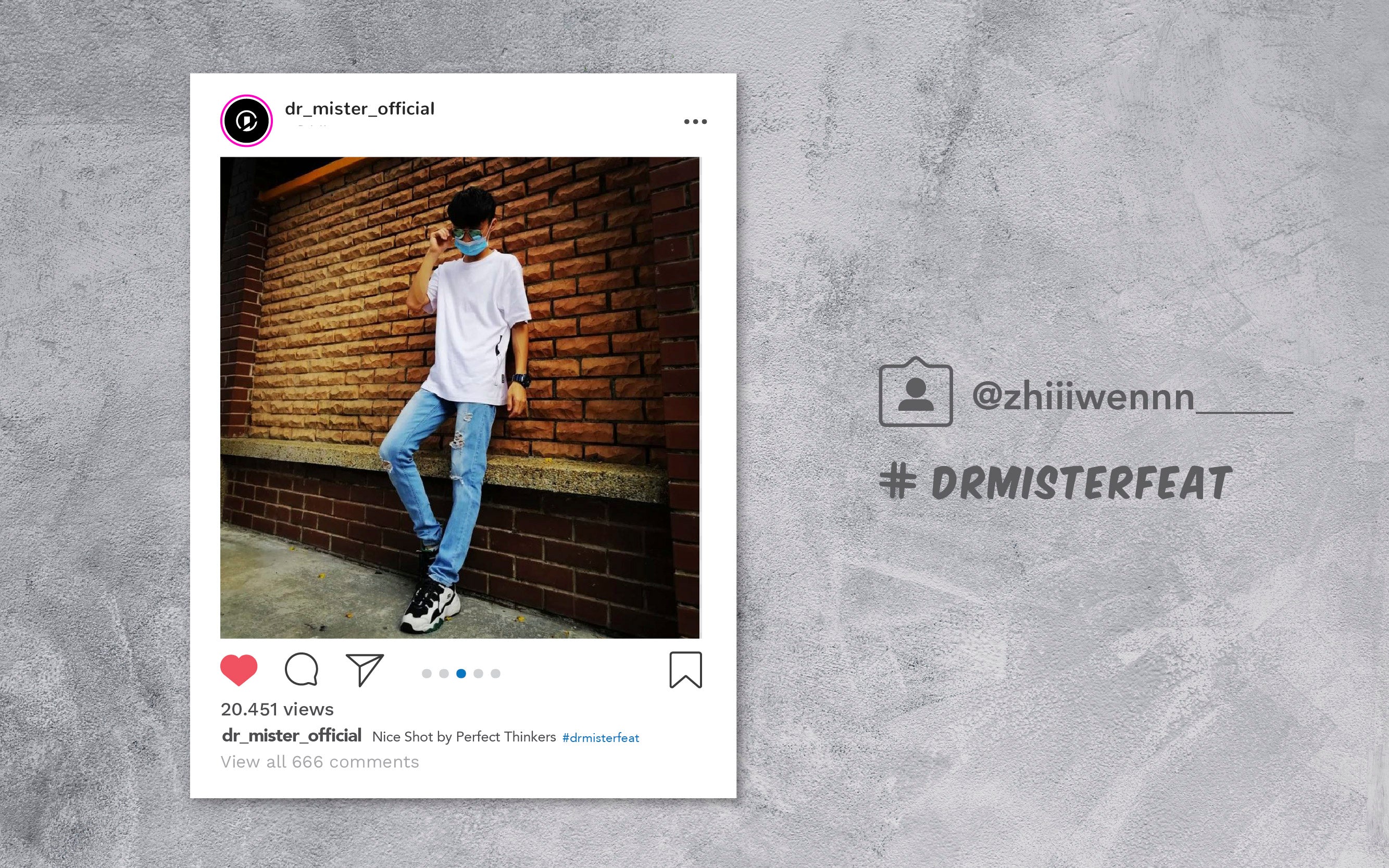 The Social Lookbook EP33 - @zhiiiwennn_____
Today, we feature
Zhi Wen
for the second time. His picture consists of a plain coloured background with a simple pattern, which makes it pleasant for the eyes. Well done! After three features, he will win one new product from one of our latest collections. Be like Zhi Wen and win something from us! Start hashtagging
#drmisterfeat
for a chance to get featured!
How many DR MISTER collections do you have?
2 or 3 
What would make your experience with us better?
Your status moment (quotes on the T-shirt) and your designs
How likely is it that you would recommend our products to a friend or colleague?
When I wear your product, they will ask me, where to buy your shirt. Then I say your official. Also, say your designs very nice and the word on the shirt like had some meaning.