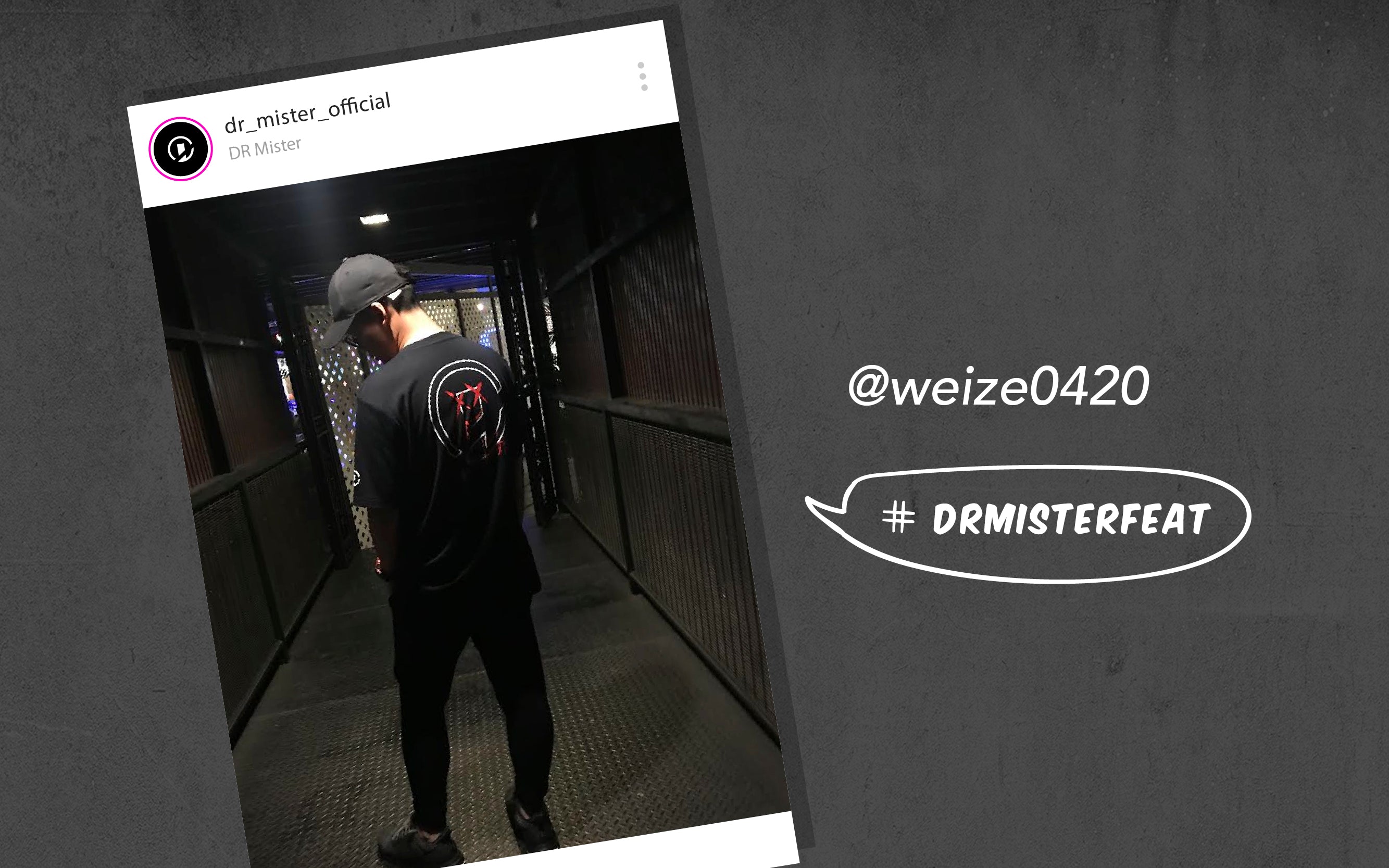 The Social Lookbook EP5 - weize0420
This week,
Wei Ze
caught our eyes on Instagram featuring our "
Mischief
" collection. The black background outlined by the black T-shirt would not normally be a good match but he really stood out by magnificent use of lighting.
How did you learn about Dr Mister?
I learn about Dr Mister from Facebook and Instagram, because I'm a person very love fashion brand's clothes, so I always follow up the information of this kind of fashion brands.
What is your favourite Dr Mister collection?
My favourite Dr Mister collections are the "Mischief", "The Famed Unknown", "The Son" and "Children See Magic" collections.
What do you like about Dr Mister?
I'm really like about the design of Dr Mister, it's simple and full of art, I think that the design of Dr Mister is the style I like.