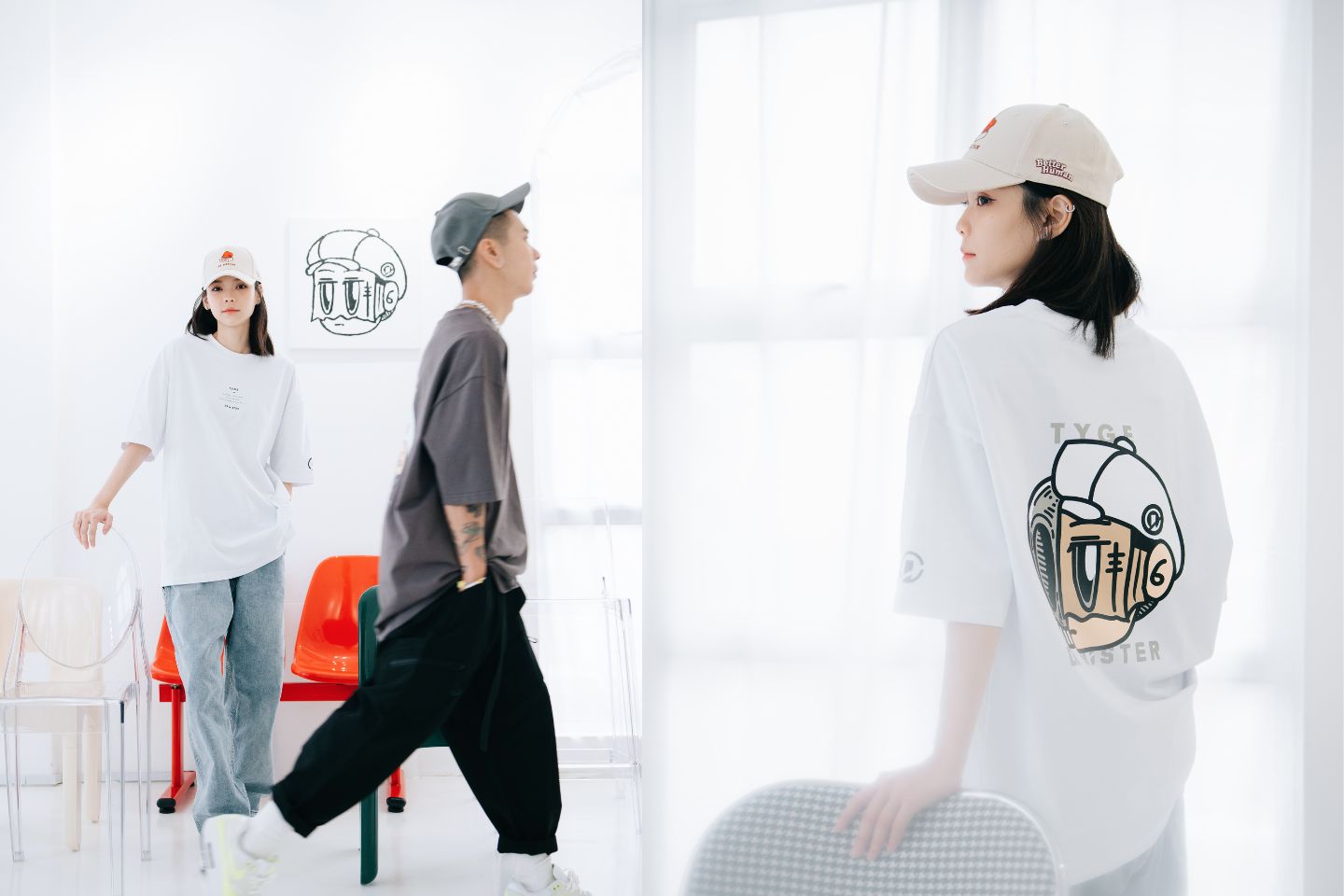 23 - TYGE Halloween Exclusive: Half Dead, Half Famous
In the spirit of creativity, innovation comes alive with every changing season, including Halloween.
This Halloween season, we drop a limited-edition TYGE Dead Famous Broad Tee to the collection. And you are invited to be a part of this exclusive launch as our TYGE symbol undergoes a magical transformation, morphing into a captivating half-skull costume, for the spookiest time of the year!
With grey and white colors, the fusion of the TYGE character and the skull holds profound symbolism. TYGE represents fame, while the skull element signifies mortality. Together, they intertwine to create a concept: Half Dead, Half Famous - a powerful statement that mirrors life's delicate balance between dualities. Positioned alongside our brand logo at the center, this fusion creates a visually captivating narrative.
Click here to join us in embracing the complexities of life and making a powerful fashion statement this Halloween season!
Plus, from October 21st to November 10th, indulge in TYGE fashion and enjoy an exclusive offer: with every order above RM250, receive a complimentary TYGE Mini Vacuum Flask that worth RM59.
Lastly, hats off to Stephenie for offering us the location for our lookbook shooting! Apart from her modelling skill, Stephenie has an esteemed reputation as a tattoo artist, known for her intricate and exceptional tattoo works.
For those keen to delve into her artistic world, you can explore her work on Instagram at '@stattoo_studioo'. If you wish to visit her studio, it's located at 20A, Jalan Austin Heights 7/7, Johor Bahru.