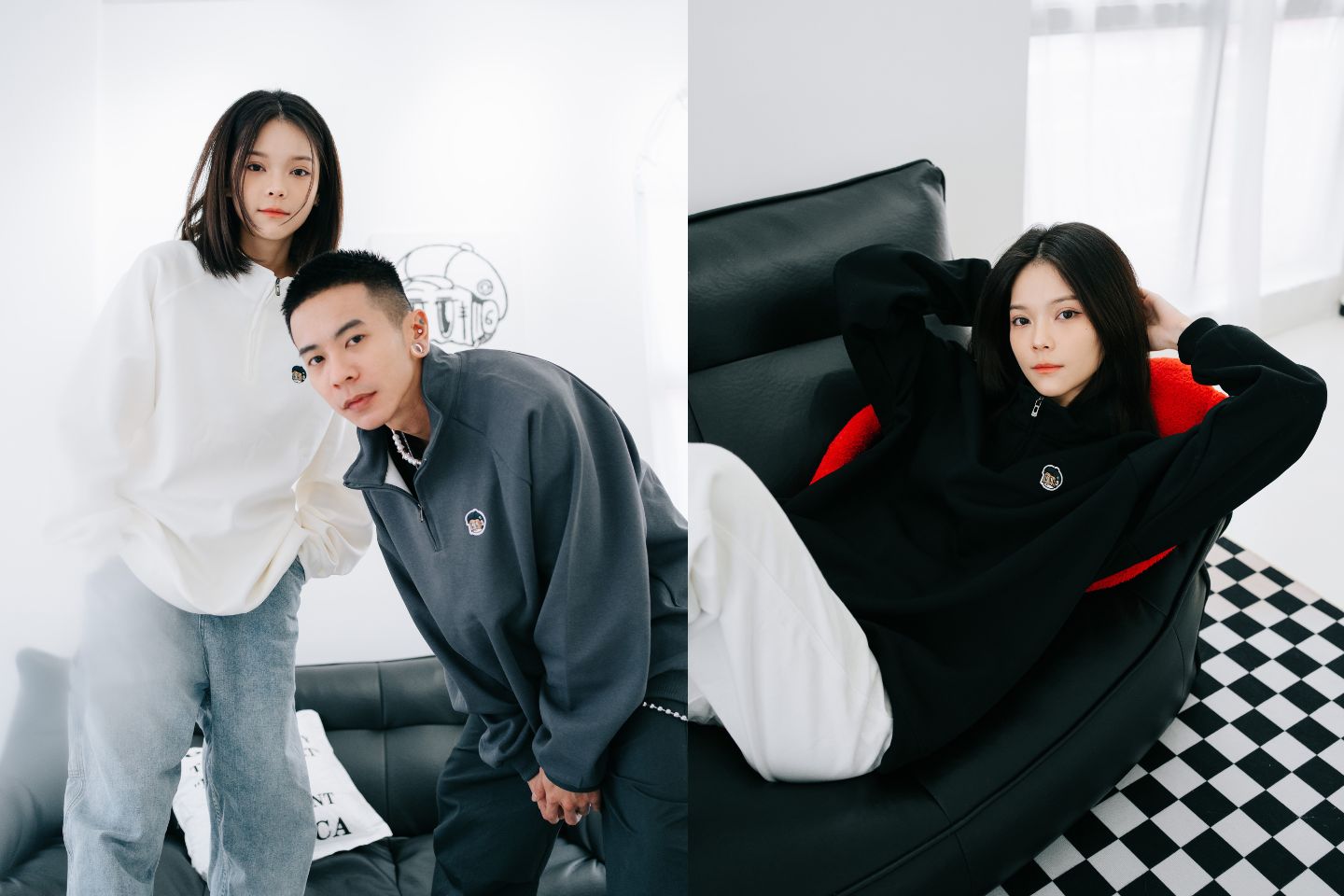 23 - TYGE: The Dawn of a Fashion Revolution
Introducing the all-new TYGE, where style meets purpose! Undergoing a significant transformation, the formerly recognized "The Famed Unknown" has now transitioned into the boldly rebranded TYGE, now under the umbrella of Dr Mister.
The TYGE introductory collection serves as a gateway to the range. From oversized tees to sweatshirts, each piece in the collection artfully displays our brand logo, complemented by the uplifting message, 'Radiate Joy for an Ideal World'.
Dawn Oversized Tee: The word 'dawn' symbolizes a fresh beginning. Similarly, our Dawn oversized tee, available in three shades, represents the next phase in the evolution of the TYGE character. Aptly named 'Dawn', each tee showcases a finely detailed 'TYGE' embroidery patch, poised gracefully next to our brand logo. 
Outset Monochrome Sweatshirt: Exuding a sense of understated elegance, it is available in timeless monochrome shades: Black and Grey. Whether paired with casual denim or tailored trousers, this sweatshirt is set to become a cherished staple in any wardrobe. It is an essential addition for every TYGE lover. 
Primitive Half Zip Sweatshirt: Who claims streetwear can't be innovative? Dive into a nostalgic journey with our tee that channels 90s' sport style vintage aesthetics, which we blend sportiness with refined elegance. Not just any design, this sweatshirt introduces the rarely seen half-zip, accompanied by a sleek stand-up collar, adding a unique twist to the streetwear scene.
TYGE, a name that resonates with the word 'TEACH,' symbolizes fortune and luck while representing a vision to shape a better tomorrow. At TYGE, we also believe in fashion as a form of self-expression and empowerment. 
From October 20th to November 10th, any order exceeding RM250 will include a complimentary TYGE Dawn Mini Vacuum Flask, valued at RM59, as a token of our appreciation. Click here to shop now!