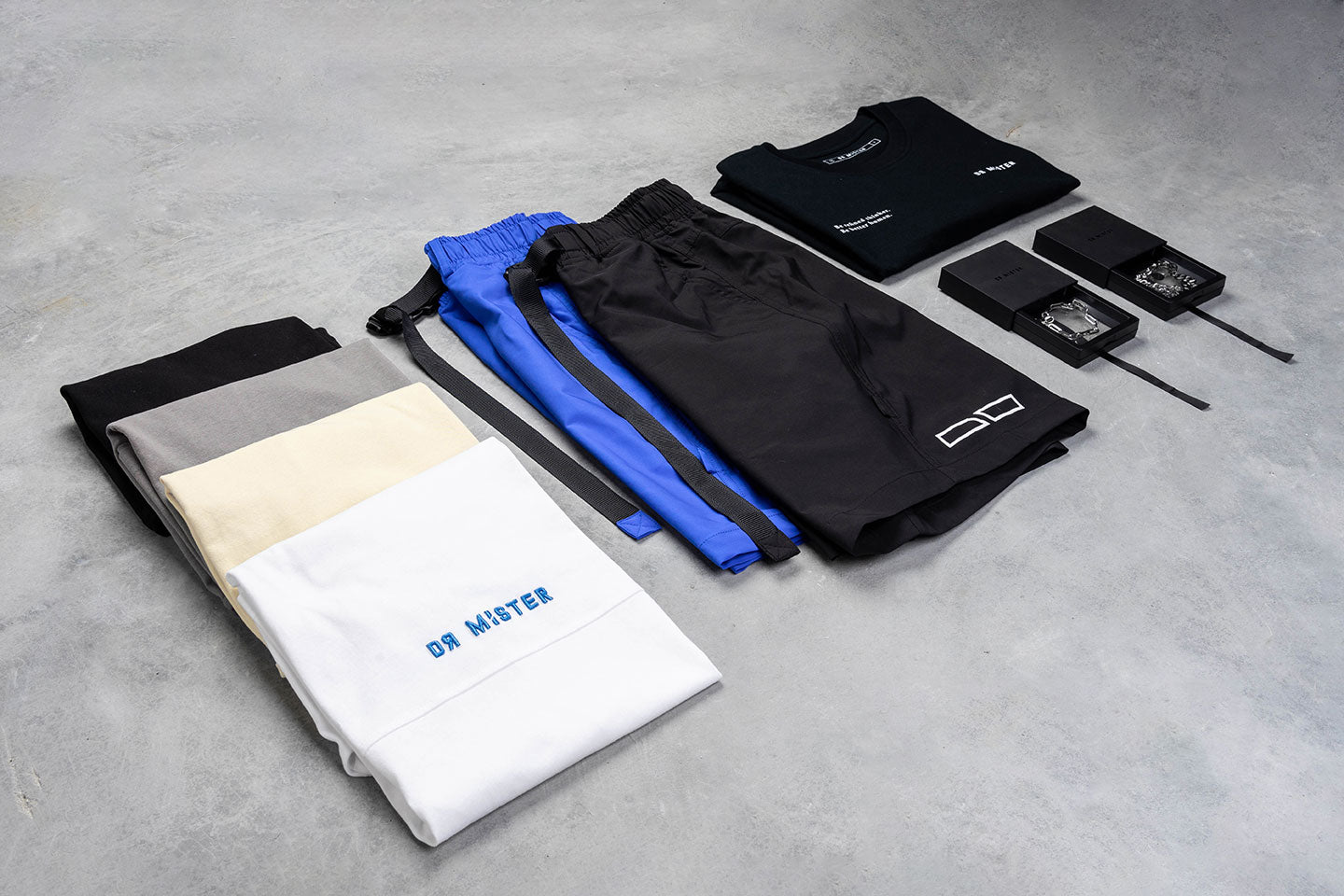 22- One of Our Biggest "Essential" Drop for A Perfect April
"Simplicity is the utmost sophistication"
Heavily inspired by the quotes from Leonardo Da Vinci, Our "Essential" collection features items filled with details while being minimal. Making it one of our best-selling collections.
We are excited to announce a huge "Essential" Collection Drop for April just before the upcoming festive season. This time, we have 10 exciting items for you: 4 Broad Tees, 1 Tee, 2 Shorts, 2 Chain Bracelets, 1 Tote Bag.
The "Essential" Paneled Sage Broad Tee features our brand new Broad Cut comes with paneled design and embroidered branding details. It comes in many options: Black, White, Wolf Grey, and Cream Yellow.
In complementary to Sage Broad Tee, the "Essential" Paneled Sage Shorts is made from quick-drying polyester fabric, printed with signature branding "i" on both sides. It has 2 side seam pockets and 1 single back pocket and a premium lockable waist buckle with an extended textured strap. It's available in Black and Duke Blue.
"Essential" Refined Thinker Tee is our brand new tee with the concept of being a refined thinker and a better human. The minimal tee is constructed with fully combed cotton in our regular cut and it's available in Black.
The "Essential" Drop also have two brand new chain bracelets, "Essential" Elongated Chain Bracelet and "Essential" Tribrid Chain Bracelet.
The "Essential" Elongated Chain Bracelet is a really minimal bracelet constructed with 5mm Elongated chains in silver, coming with our signature silver round pendant.
"Essential" Tribrid Chain Bracelet comes in a more exaggerated design, crafted with 3 different kinds of chains - Rolo chains, Interlinked Box chains, and partial black finished Cuban chains, finished with our signature blackout round pendant.
Last but not least, It's the "Essential" Statement Tote Bag made from 12-oz black canvas, customised with an extended 60cm black carrying strap. It's definitely a must-have daily essentials.
All of the April "Essential" Drop is already online. Don't sleep on them! Check them out now.