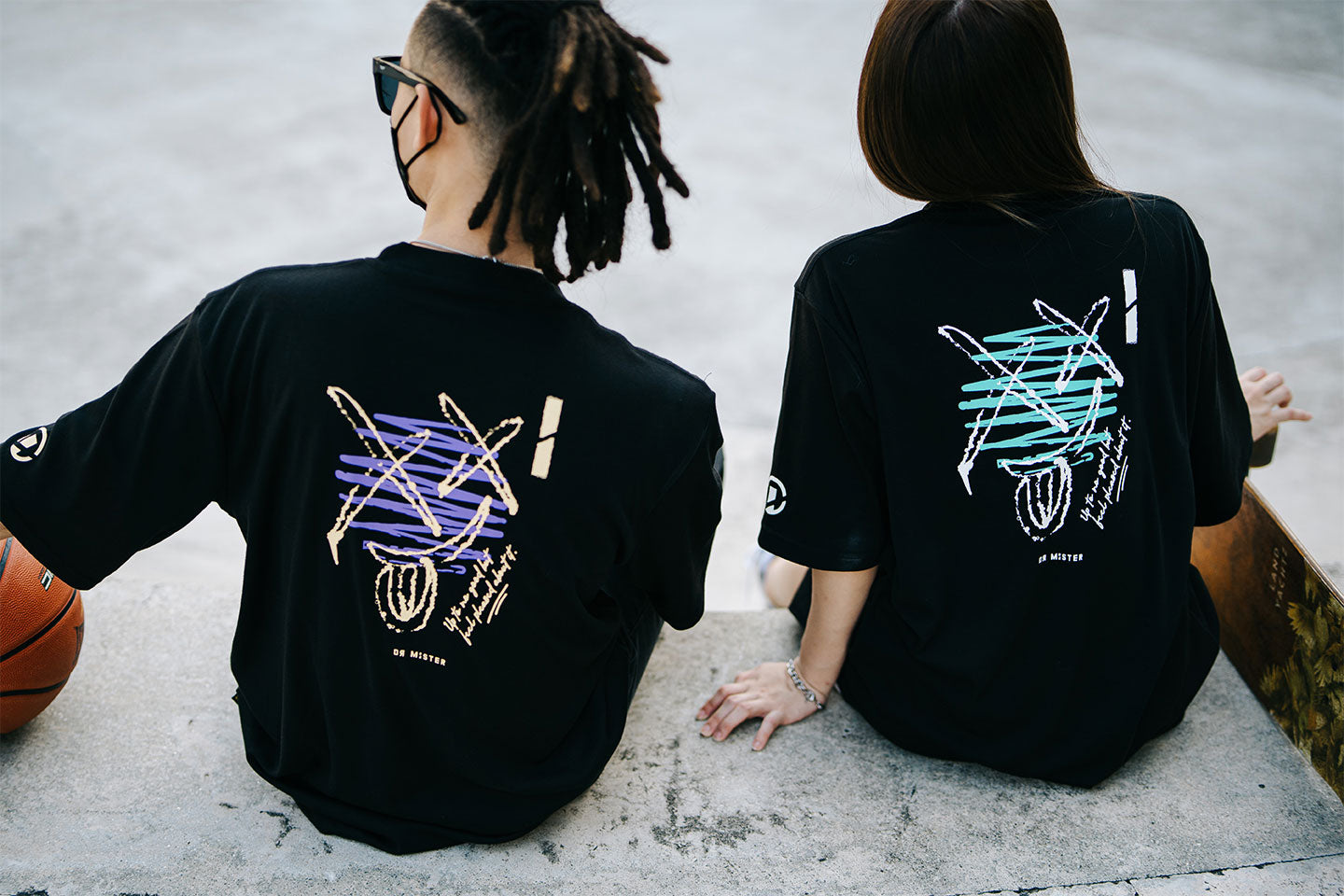 22 -"Mischief" OG Outline Oversized Tee Comes With New Design Colour Variations!

The ever popular OG "Mischief" Smiley. After the successful launch of the "Mischief" OG Outline Oversized Tee, we think that it's a crime if we never drop some of the colour palette that we love seeing on this design.

One of the new colour variations features a White & Cyan Mix, giving the design a more cooling vibes compared the the warm red design. Another one comes with an unconventional Cream White & Purple Mix, partly inspired by The Anime Evangelion's colour palettes.

The "Mischief" OG Outline Oversized Tee, though look similar to its predecessor years back, but went through a minor change aesthetically. We reposition the expression of the smiley and make it into an outline graphic to create more dynamic and energetic in the brand new design. Made with TC interlock Fabric for an affordable price range as well as a better fit retainment for the oversized tee.

The "Mischief" collection was made for the rebels who are looking for ways to express themselves more creatively, or just simply looking for some fun.

It's now available online. Check them out now.
To follow up on latest update, follow us on Facebook or Instagram.