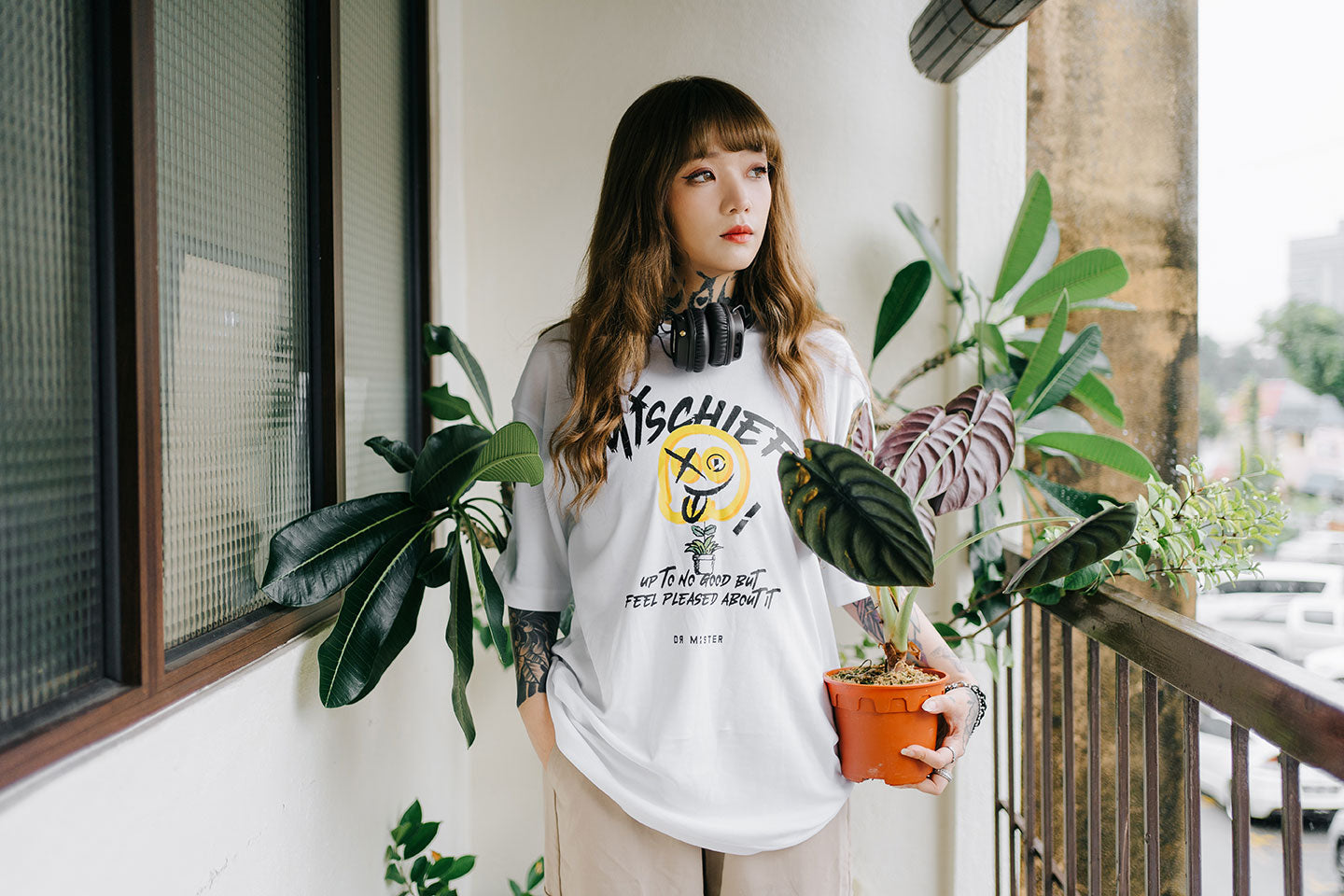 23 - A Playful Addition: The "Mischief" Flora Pot Oversized Tee
Are you ready to cause a little trouble?
Our latest collection is designed for those who like to have fun. Introducing our black cotton oversized tee - "Mischief" Flora Pot Oversized Tee, featuring a usual Pacman-inspired monster for the collection, scribbled as a flower in a pot on the front of the shirt.
This statement piece is perfect for those who want to show off their mischievous side with scribbles. We've used 5 colours silkscreen to bring the monster flower to life. The design is bold and playful, and the oversized fit cutting adds a relaxed and comfortable feel to the shirt. Made with our signature pre-shrunk interlock cotton, you can trust that this tee will stay looking great wash after wash.
On the back of the shirt, we've kept things minimal with our logo type flanked by two "i" Brand motifs, complemented with a tiny collection monster sitting on the logo.
"Mischief" collection was made for the rebels who are looking for ways to express themselves more creatively, or just simply looking for some fun.
The "Mischief" Flora Pot Oversized Tee comes in both Black and White version. Check them out online now and embrace your mischievous side!