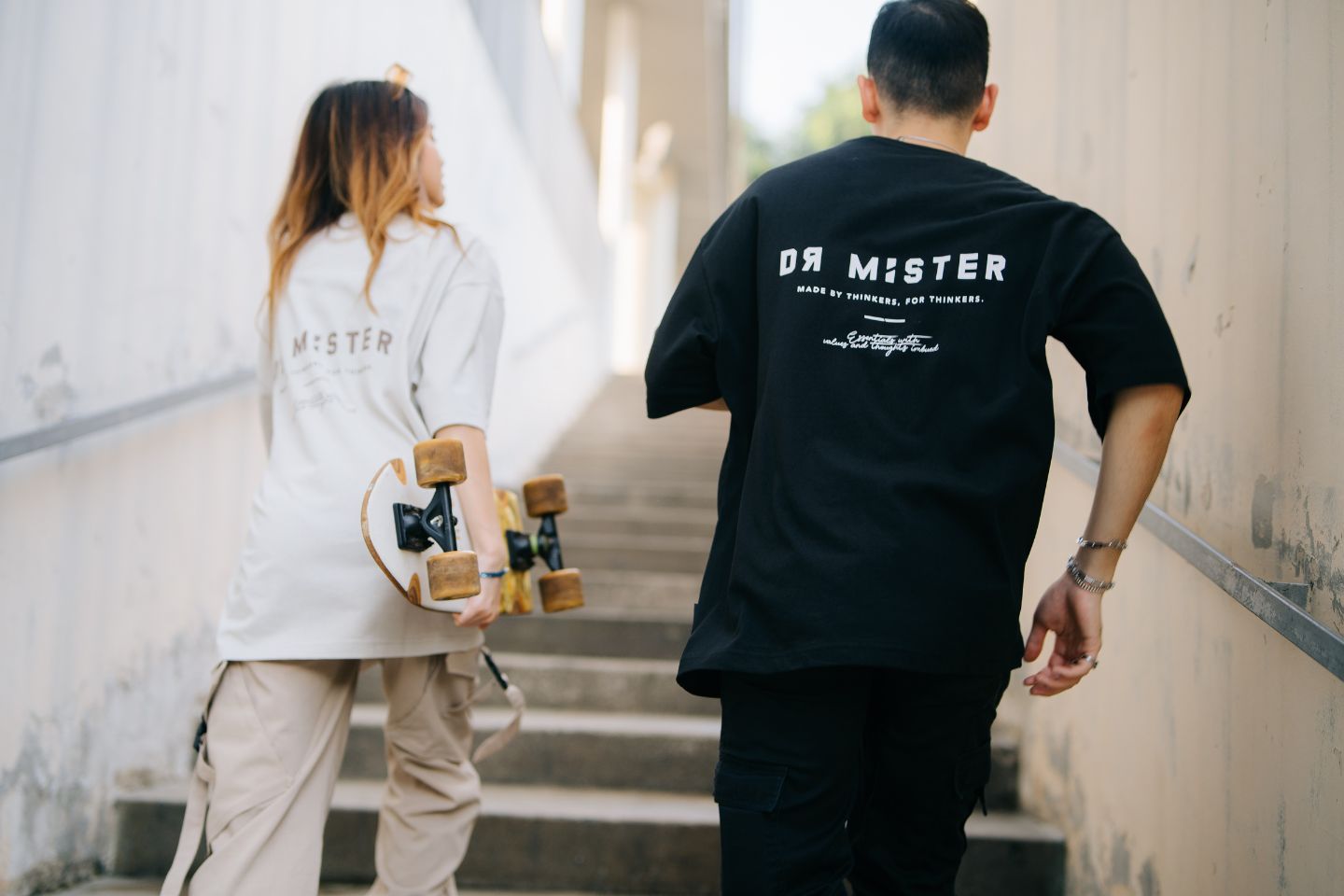 23 - "Essential" Statement II Broad Tee Comes In Unique Colours
The popular Statement Broad Tee is back and better than ever! Drawing inspiration from the 90s, The "Essential" Statement II Broad Tee is perfect for those who love the current trend. The tee boasts an oversized cut with a looser and wider fit, offering both comfort and style.
The "Essential" Statement II Broad Tee features a small logo, adding a minimal touch to the design. However, the back of the tee is where the statement is truly made, with an oversized logo showcasing the brand's statement and tagline.
One key change for this launch is the fabric. We have used 100% cotton, which is more breathable compared to the previous fabric, ensuring maximum comfort for the wearer. Additionally, we have added two unique colors, Dust Blue and Bone Beige, to give our customers more variety in their wardrobe.
Our "Essential" collection is inspired by the famous quote by Leonardo Da Vinci, "Simplicity is the ultimate sophistication." With this in mind, we have created items that are both minimalistic and filled with intricate details.
Don't miss out on the chance to own "Essential" Statement II Broad Tee with its bold design and high-quality fabric. Upgrade your wardrobe with our latest launch and enjoy both comfort and style!