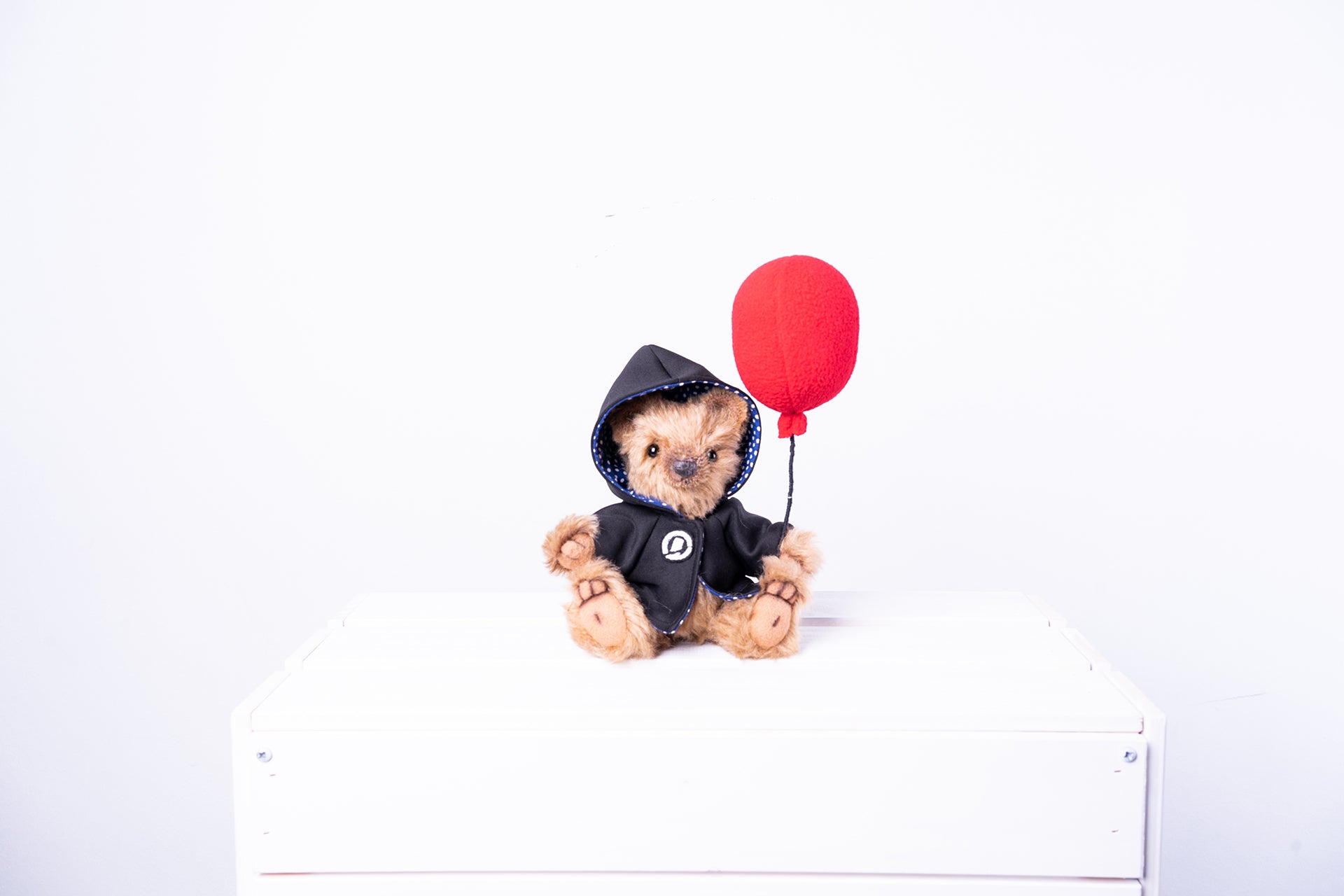 AhBo Bear - Dr Mister x Pandaeyes Handmade Collaboration
We are delighted to announce our collaboration with one of the finest handmade brand in Malaysia art scene, Pandaeyes Handmade. We have come together to collaborate on one of his signature "AhBo Bear", a finest quality hand sewn Teddy Bear. The collaboration product is in sync with the "Children See Magic" collection whose main character is a teddy bear. The Limited Edition bear is fully hand sewn thread by thread using the finest Mohair fabrics and english glass eyes, which both imported from Germany, enhanced with movable bolt joints, which can be fun for a teddy bear. With every purchase, you will get your a bear, a bear hoodie with branding, and his balloon. 
Pandaeyes Handmade is a brand that specially designed and hand-crafted dolls thread by thread. Each toy is tedious to make and needs an excruciating amount of time to complete. What's more, If you are a lover and collector of such items, you should definitely head over to his page on Facebook to have a look. 
The AhBoBear is now listed in "Time Machine For Thinkers". It can be bought either in a "Dr Mister x Pandaeyes handmade" Bundle Box or with just the "Dr Mister x Pandaeyes handmade" AhBo Bear - Limited Edition.
It's a pleasure Dr Mister can serve and help promoting the local art scene by collaborating with one of the best brand in the industry. All good things take time, three weeks will be needed for Pandaeyes Handmade to produce each unique "AhBo Bear" specially for you. We are sure it will be worthwhile!  Check it out now at "Time Machine For Thinkers"