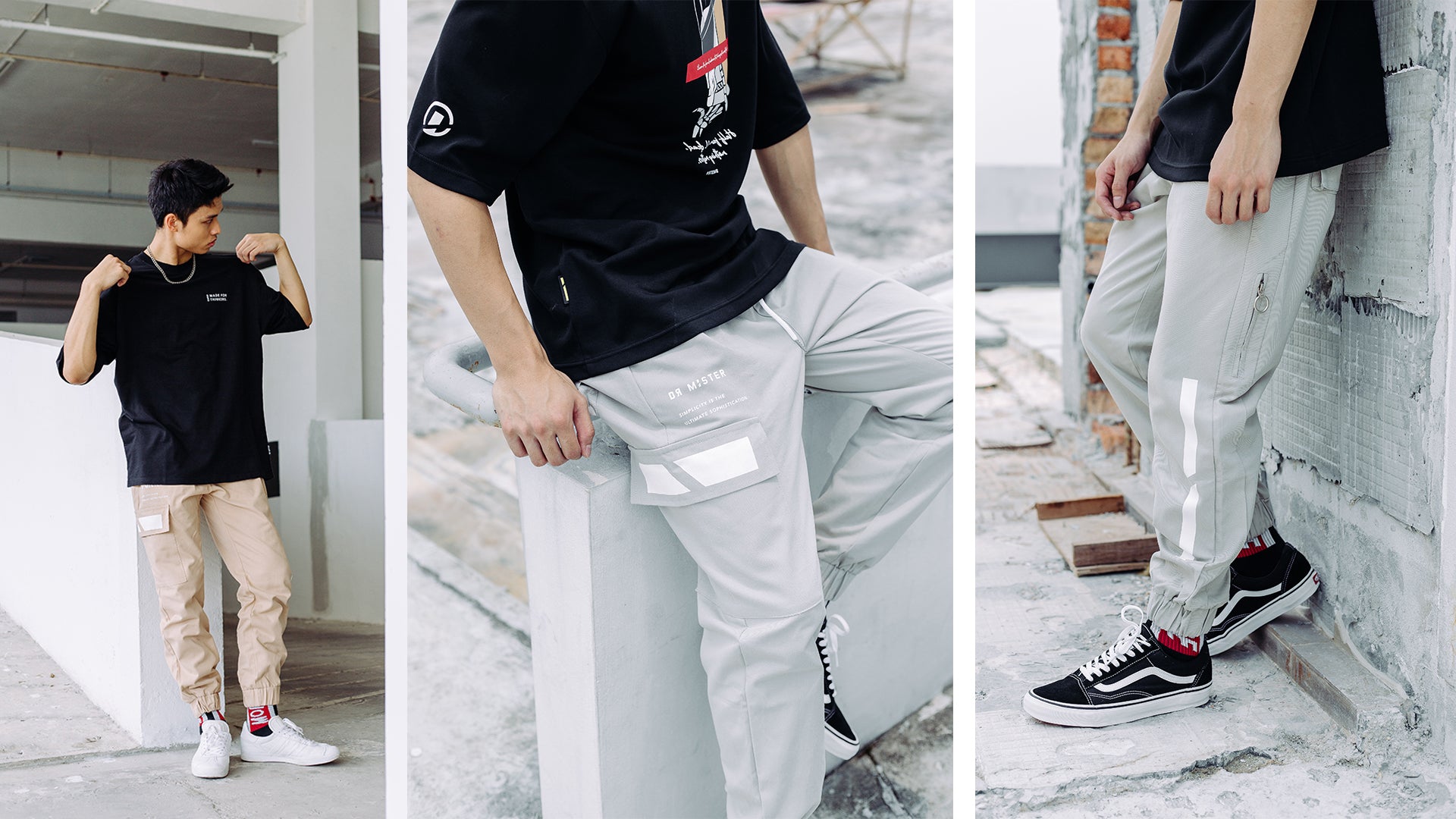 D0 Essential Collection - Introducing Cargo Jogger Pant & Scallop Layer Oversized T-shirt
Coming from our most minimalistic collection in our repertoire with only the essential designs. Introducing both "Essential" Cargo Jogger Pant and "Essential" Scallop Layer Oversized T-shirt, to bring the cleanest look for minimal lovers.
The "Essential" Cargo Jogger Pants are what you have been waiting for. Made of high quality cotton twill, it is the ultimate mix of casual and fashion, rugged yet classy. A very valuable addition to you closet. Above the right cargo pocket are the words "Simplicity is the Ultimate Sophistication" perfectly sums up the collection. Our signature identity is also printed on the sides as well as the right pocket.
The "Essential" Scallop Layer Oversized T-shirt on the other hand, is an oversized double layer T-shirt made of premium quality terry cotton. The extra scallop layer is sewed on and is matched perfectly with the main colour which gives an amazing contrast. Its unconventional cut makes it stand out from its predecessors. as it is from the "Essential" collection, the piece focuses on the exquisite detailing. You can find some fine details and branding on the front and back of the T-shirt. 
The Cargo Joggers are released in Black, Grey, and Beige, while the Scallop Layer Oversized T-shirt is released in black and beige. Find these and more at 
drmister.com/collections/all
.