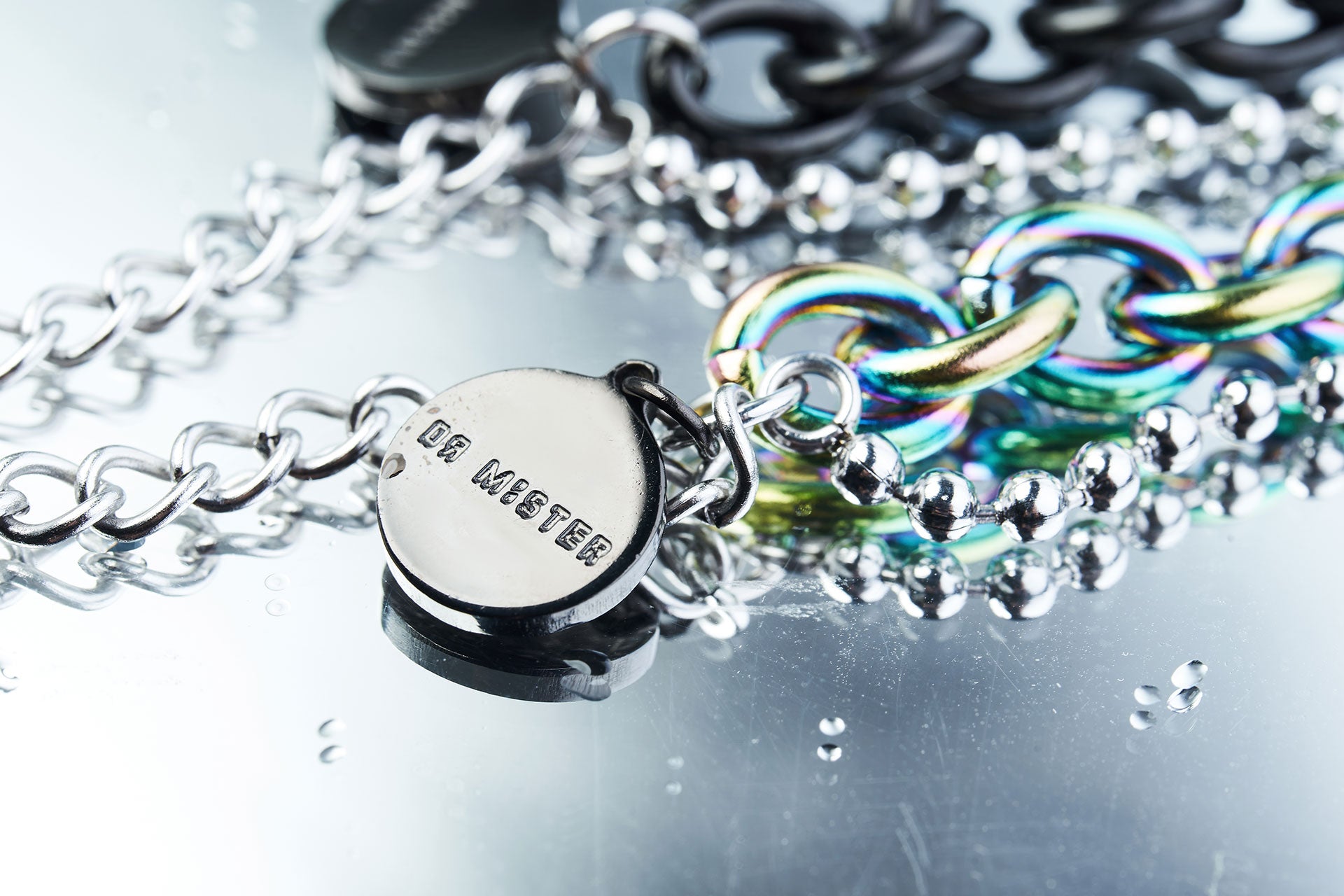 F21 "Essential" Layered Chain Bracelet
Fresh Debut for unique titanium finishes! We are delighted to bring you brand new chain bracelets with special finishing! New into our "Essential" Lineup, the Layered Chain Bracelets come with choices of Black & Spectrum.
The "Essential" Layered Chain Bracelet is crafted using 9mm rolo chain plated with black or spectrum finishing, layered with silver 3mm beads chain. What makes it more exciting is that both version come together with the special edition blackout round branding pendant.
Made from our usual highest quality 316L titanium steel, which is known material frequently used in aerospace industry. It's very durable, light weight and 100% recyclable. It doesn't causes green skin like copper accessories. Moreover, it's resistance to rust, and it's safe to contact water or sweat. Most importantly, it's 100% hypoallergenic, and is safe to wear daily essential.
The "Essential" Layered Chain Bracelet comes with length from 21cm to 24cm with the extender chains, which can fit bigger wrist.
We are sure you will love the unique titanium finishing! Check them out online now !