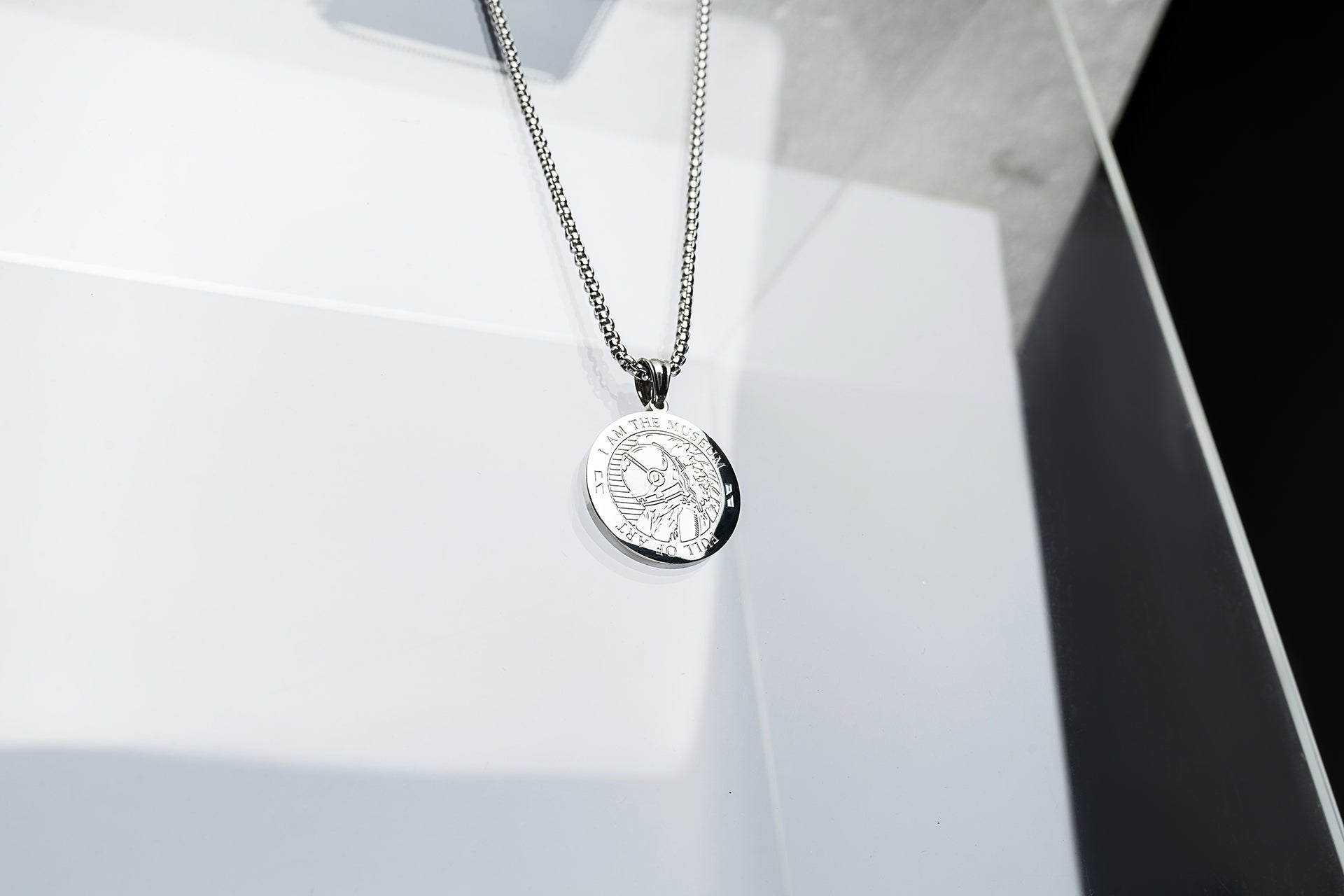 "I Am a Museum Full of Art" Pendant Necklace
"Full of Art" pendant necklace is made from the highest quality 316L stainless steel. Coming with debossed graphic featuring an ancient angel figure wearing a modern astronaut headgear. The rationale behind the design is to highlight the contrast of a modern futuristic objects on an unlikely figure, which symbolise ourselves. Sometimes, we all have great avant-garde ideas that are so ahead of time, just stay firmed and trust our worth. Do not let unconstructive voices hinder our growth process. We are a museum full of art, just like the angel with the headgear. 
The pendant necklace have subtle engraved logo on the back complemented with the words "Trust your worth", served as an reminder for ourselves while wearing them.
"Full of Art" pendant necklace comes in two choices of debossed finishing, black and silver. The size of the pendant is 2.5cm x2.5cm and the chain Length is 55cm. Check them out now online.