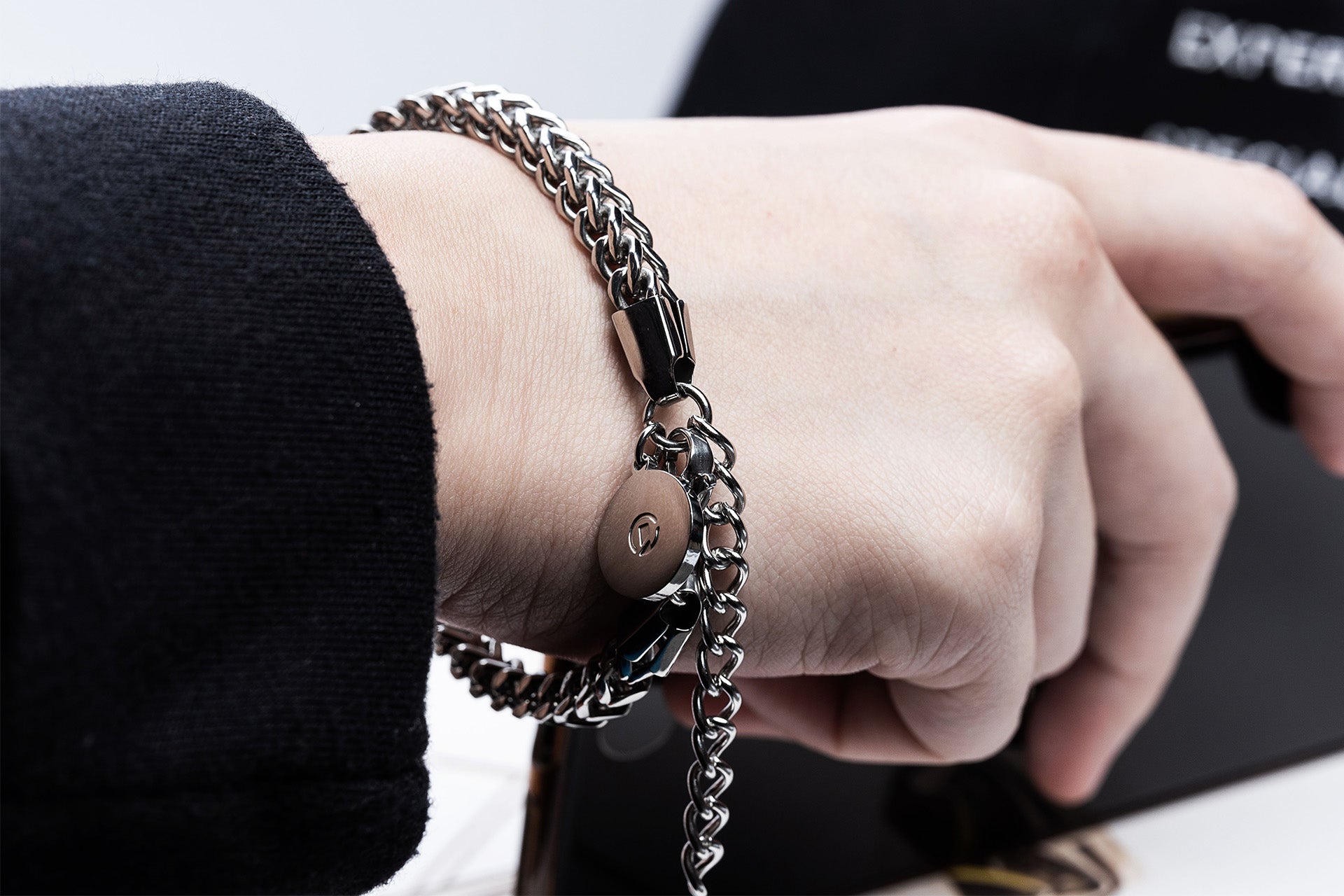 J2 - "ESSENTIAL" QUAD & HYBRID CHAIN BRACELET
"Simplicity is the ultimate sophistication."
We are delighted to introduce our new product range for our "Essential" Collection. Two Brand New chain bracelets is added to the collection. Both made from the highest quality 316L titanium steel, plated with silver finish. The "Essential" Quad Chain Bracelet is made from square chain, complements with a round detailed branding pendant. Whereas, the "Essential" Hybrid Chain Bracelet is crafted with two different kind of chains, coming together with a rectangular pendant with the phrase "Thinker dies but thoughts are beyond the reach of destruction."and our branding.