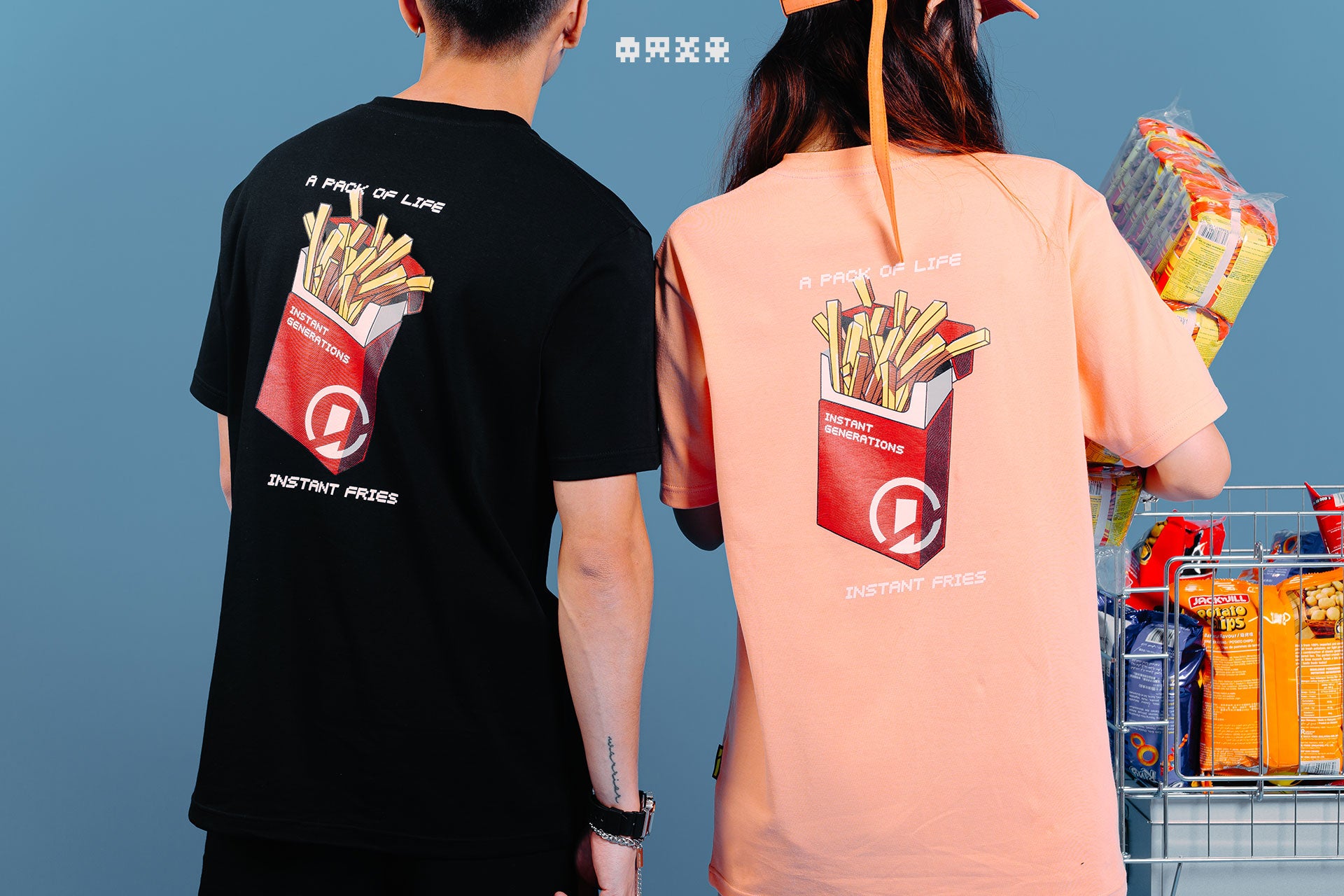 S21 - "Instant Generation" Capsule Collection
"A Pack of Fries is Life; A Pack of Life, Instant Fries"
The collection "Instant Generation", defines a generation that everything needs to be in an infinitesimal space of time. We live in a modern and fast paced society with everything need to be available in an instant, best example will be fast food or instant noodle. Taking inspiration from the idea, the main element of the design features a pack of fries packed in a cigarette box, making the fast food even more instant, just like cigarette, and life will be perfect. A pack of fries is life; A pack of life, instant fries.
The Cotton T-shirt is now available online in two colours Black and Salmon. Constructed with our signature Pre-shrunk Interlock Cotton for utmost comfort.