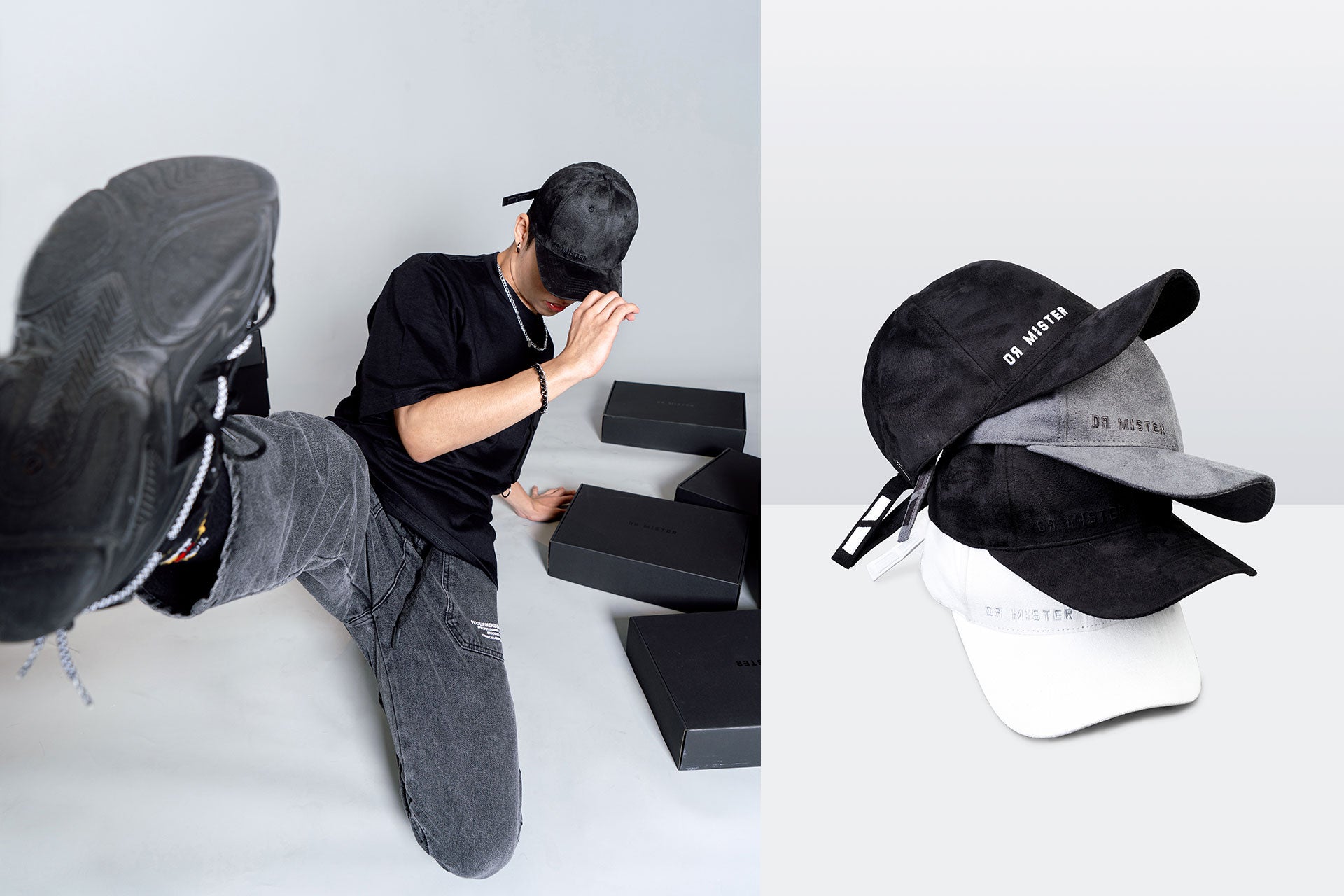 F21 – "Essential" Suede Cap The Classic/The Pearl/The Neutral/The Stealth
"A Far Out Experiment Specially Made for Thinkers"
Introducing the long-awaited headwear range, the "Essential" Suede Cap, an overall upgrade of the previous thinker cap. The brand new cap is made from premium suede leather, and with all-round improvements on its aesthetics and details.
The curved brim suede cap is embroidered with the branding tagline on the left side, employing a more refined design compared to the previous version.
The back strap remains extended with double side "i" embroidery. The buckle is changed from the previous silver finishing to gun-metal finishing, complemented with a strap notch for an option to keep the strap inside. The inner double stitches band is printed with minimal branding.
The "Essential" Suede Cap comes in four choices, The Classic - White on Black embroidery, The Pearl - Light Grey on White, The Neutral - Dark Grey on Grey ,and The Stealth - Black on Black.
So which kind are you? 
The Classic - The ones who appreciate timeless quality.
The Pearl  - The ones who value wisdom & serenity.
The Neutral -The ones who do not pick sides in disputes, peace lover.
The Stealth - The ones who enjoy being hidden, quiet and secretive.
Check them out now, it's available online.