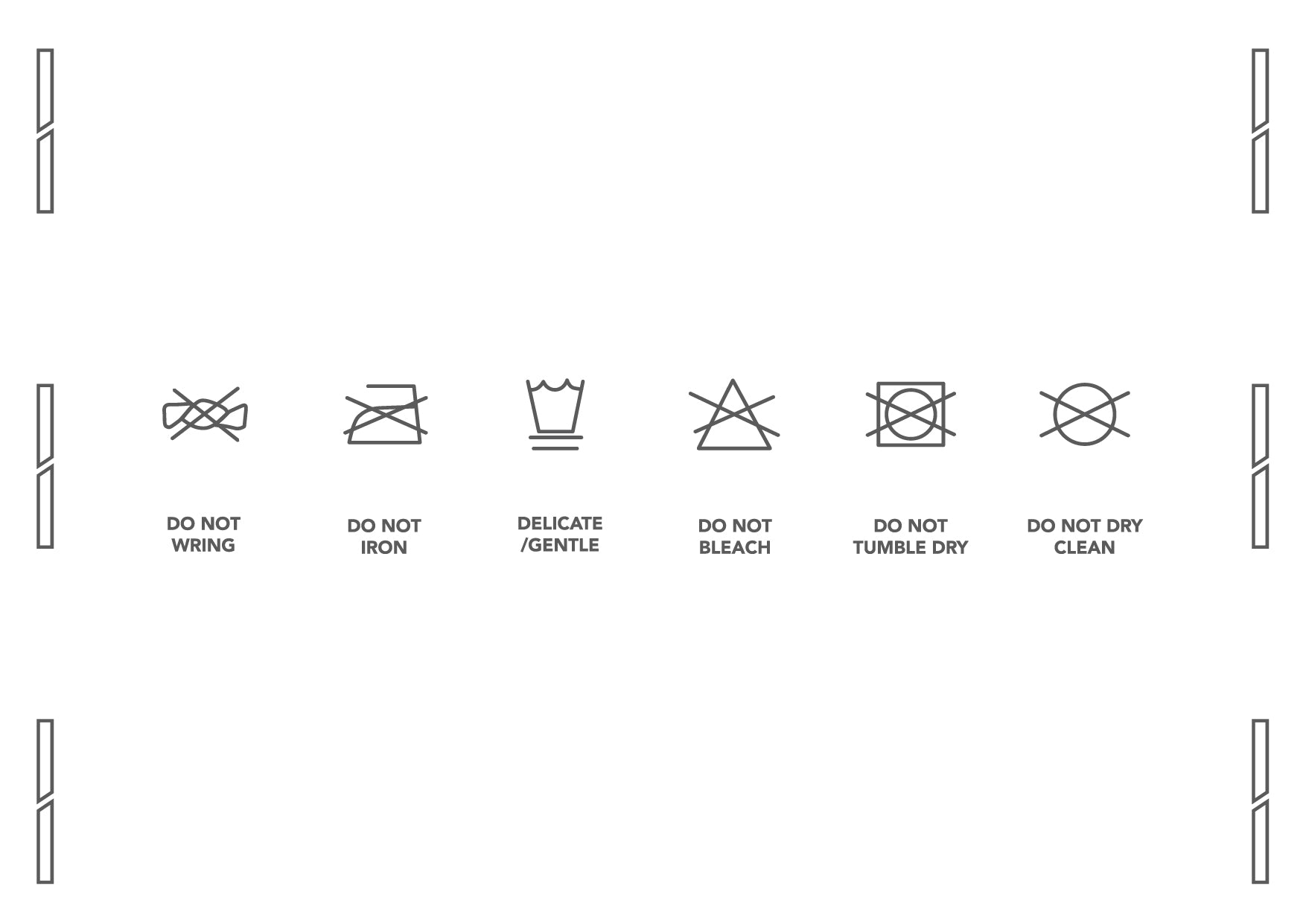 Shirt Care for our Signature Interlock Cotton Fabric
Premium 100% Interlock cotton is curated for material use in most of our clothing for maximum comfort. **It's normal to have a slight 3-5% Shrinkage in term of length due to the nature of cotton fabric. 
Using cold or warm water (not hot water) when washing is less damaging to the fabric
Gentle cycle of washer or hand-wash creates less damage than washer cycles that have longer agitation and higher rotation spin cycles to extract water.
Do not tumble dry your cotton shirt. Air drying is the most gentle method and reduce shrinkage. 
In any case that unable to dry clothes, recommendation to us lower hear settings on the dryer and remove the clothes while slightly damp to complete air drying. Excessive heat will damage the fabric.
Wash the clothes immediately after worn. Sweat will cause the cloth to turn yellowish.
Prevent the print from overlapping when the clothes is folded for storage.
Best advise to turn clothes inside out for washing. Handwash is recommended. Or use a soft brush to clean it gently.
A little effort can bring the best out of your masterpiece.