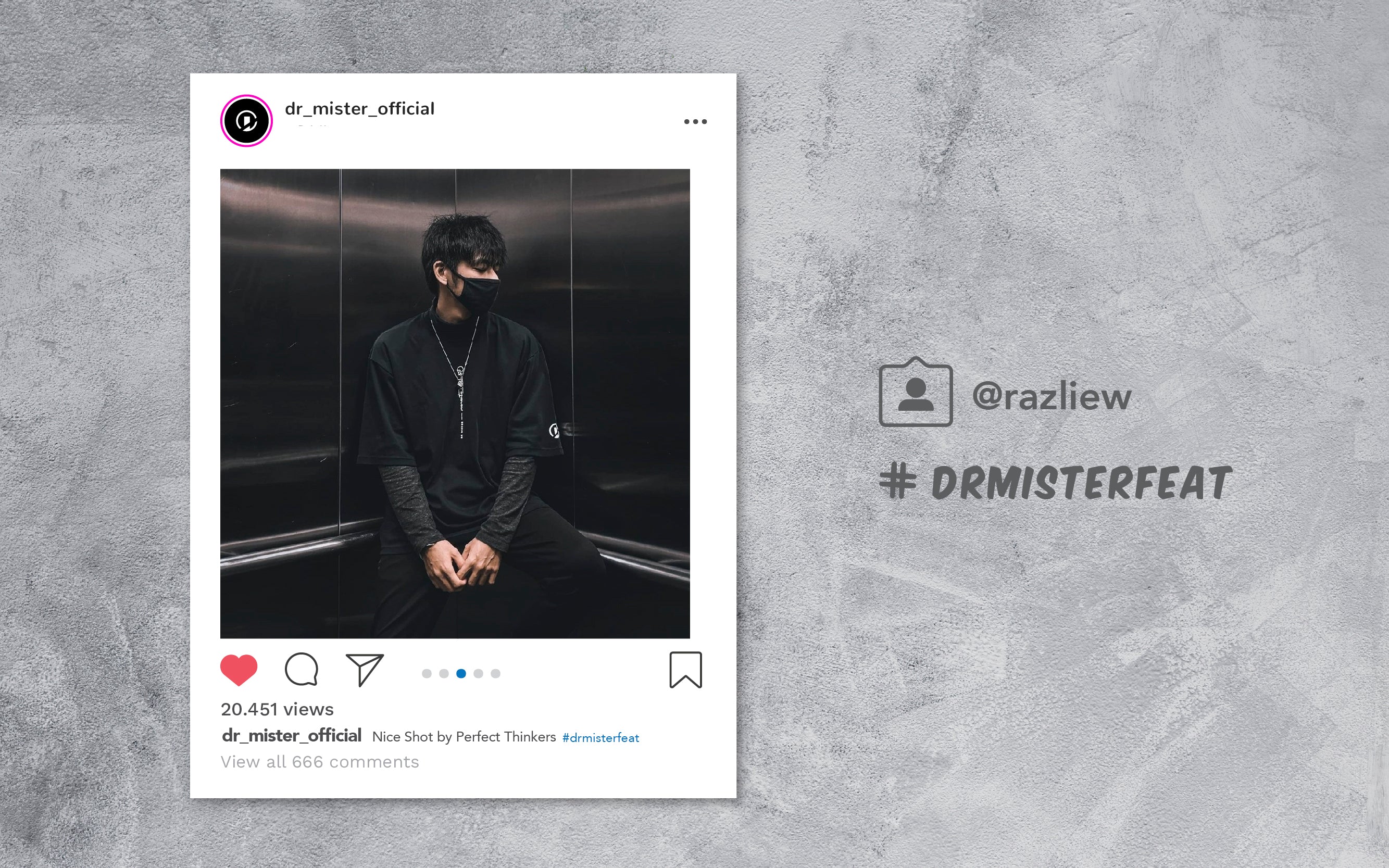 The Social Lookbook EP57 - @razliew
Razliew
has been featured twice in our Social Lookbook, he will earn a random items from us in his next feature!
The monochrome background let razliew really stood out in the whole picture. Great photoshooting and editing skills, Thanks Razliew for the amazing photos! 😎
How many DR MISTER collections do you have?
I'm got two oversize tee.
What would make your experience with us better?
Cotton , Logo, Oversize , Picture
How likely is it that you would recommend our products to a friend or colleague?
I would recommend dr mister to my friend and nerby cause of the quality and design that gave better style and different fits that can be perfect.
How to get featured on The Social Lookbook by Dr Mister?
Get a chance to be featured in our journal and social media by following the few steps below:
Take a picture of you rocking any of our products (T-shirt, bags, caps etc.)

Tag us@dr_mister_officialon Instagram

 

 

Hashtag 

#drmisterfeat

 

to be noticed by us.
If your picture is up to standard, we will contact you for your picture and feature you right here in our journal! 
Get a FREE gift from us once you get featured three times on The Social Lookbook! 🤩